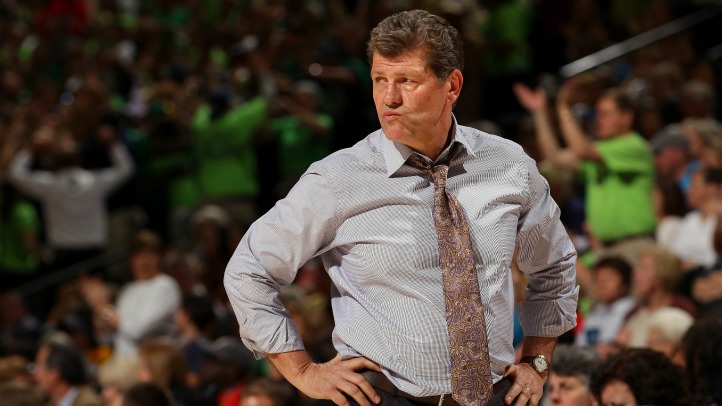 The Huskies didn't enjoy their customary 30-plus-point win against Penn State late last week, but as the season progresses the competition gets better. For now, though, UConn has more important things to worry about. With nearly two weeks off and exams upon us, Geno Auriemma's players will focus on school.

That's the advice from senior Kelly Faris, who also happens to be on the Dean's list, to her younger teammates.

"Study, study, study," she said via SNY.com's Carl Adamec. "That's all I do. I sit in my room and study. It's hard because we have that stretch where there are no games and you're like, 'Dang. Practice, practice, practice' mixed in with a final here and there. It's hard because in some classes that final is so much of your grade and it's different than high school because you have to be really prepared. So you study."

Exams officially started Monday and run through December 16, and Auriemma gave the team the weekend off to prepare.

"I'd been doing college stuff before I got here so I'm fine," freshman Moriah Jefferson said. "I'm going to go hit the books hard this week."

It's a tough balance for players who have to devote so much time to athletics, but it hasn't been an issue for the basketball team. In October, it was announced that the women's team had a graduation success rate (GSR) of 92 percent, up two points from a year ago.

UConn will resume play three days after the exam period ends, when they host Oakland on Dec. 19 at the XL Center.