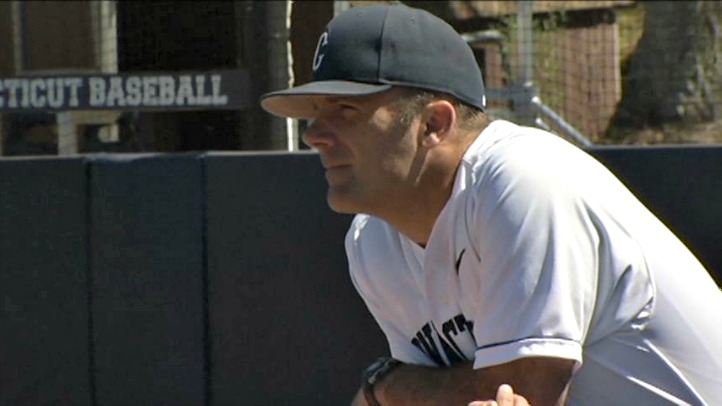 Last week, UConn baseball coach Jim Penders and former college teammate Mike Galati underwent tests to see if Penders was a match to donate part of his liver to Galati, who suffers from primary sclerosing cholangitis (PSC), a disease that causes inflammation of the bile ducts inside and outside the liver.

"It's no sacrifice on my part," Penders said at the time. "My motivation is, I believe one of my teammates would do it for me."

But after the Huskies returned from Blacksburg where their season ended in the NCAA Regionals with a loss to Virginia Tech on Sunday, Penders received the news he had hoped to avoid: doctors had determined that he wasn't a match.

"It was like a punch in the gut," Penders said according to the Hartford Courant's Dom Amore. "I talked to Mike and he is in good spirits. There are a lot of people on that list, and I hope the next guy is a match."

It's a temporary setback, for sure, but the search will continue for a match.

"He was more worried about me, and me about him," Galati told Amore. "I know how much he wanted to do this. I remain confident we will find a match. I'm thankful for Jim and his family's support, and I want to thank the UConn baseball team for providing a couple of weeks of heroics -- a pleasant distraction for one proud alum."