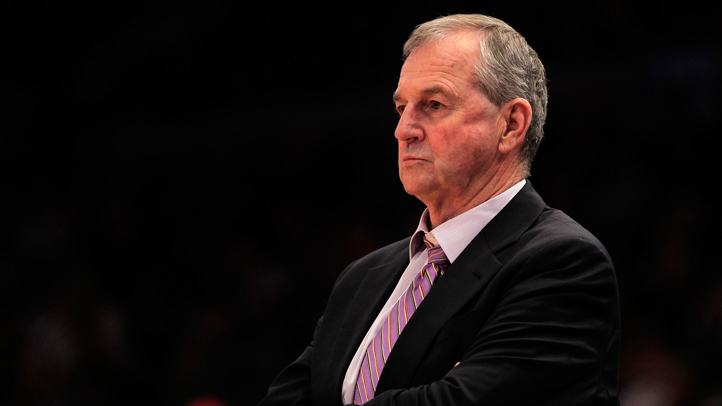 Back in March, the day before the NCAA Tournament, Inside Higher Ed released its annual Academic Performance Tournament, which was described as "…our take on what the National Collegiate Athletic Association's Division I Men's Basketball Tournament would look like if teams advanced based on their outcomes in the classroom."

Academic Progress Rate ("…a nationally comparable score that gives points to teams whose players stay in good academic standing and remain enrolled from semester to semester") determined which teams progressed through the bracket. At the time, the Hartford Courant reported that of the 68 schools in the 2011 tournament, UConn's multi-year APR of 930 ranked 56th. Ratings below 925 can lead to penalties that include the loss of scholarships.

A month later, and after the Huskies had won their third national championship, the New Haven Register's David Borges wrote that, "[Jim] Calhoun is expected to have to return his postseason bonus and make a contribution to the university's general fund if the Academic Progress Rate for the program does not meet NCAA standards."

As part of Calhoun's contract, he was due $145,782 ($58,333 for making the Final Four and another $87,499 for winning the national championship). That's on top of his annual salary of $2.3 million ($350,000 base in addition to speaking and media fees). But his contract also stipulates that those payments are only in the event that UConn's APR exceeds 925. So, in addition to missing out on his national championship bonus, according to Calhoun's contract, he would also have to donate $100,000 to UConn's general scholarship fund if the men's program doesn't meet the APR standards. That means, as Borges noted, that Calhoun would be out $187,500.

The Courant reported Thursday that the NCAA will release the latest APR on Tuesday, May 24.
UConn scored a 930 last year, five above the minimum of 925. The Huskies are expected to fall below 925 this year, losing a scholarship, possibly two. If UConn were to lose two scholarships, there would be none to award for next year's class, meaning the team as it stands (including incoming freshman Ryan Boatright) would be the team moving forward unless someone transfers.
And that last sentence should be most troubling. We have written before that the Huskies have little margin for error going forward. The team should be in good shape next season, but if they can't recruit for 2012-13, the program could look unrecognizable a year from now. That means no chance to land the best high school player in the country, Andre Drummond, shooting guard Omar Calhoun, guard Charles Mann, or guard Kris Dunn, who has already received a scholarship offer from UConn.

Not to be conspiratorial about all this, but perhaps this is why Calhoun is in no hurry to announce his coaching plans. Maybe he wants to see how this all plays out and then make a decision. The problem is that if Calhoun bolts, it will appear like he's abandoning a program that finds itself in this situation on his watch. The counter-argument, of course, is that the Huskies are three-time national champs. Then the question becomes: was it worth the tradeoff?