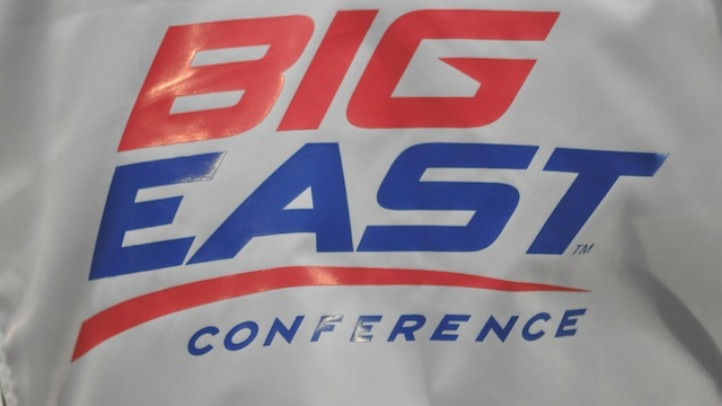 West Virginia really wanted out of the Big East. On Tuesday, the university announced that it had settled a lawsuit with the conference so that it could leave for the Big 12 this summer. WVU, along with Pitt and Syracuse, are bolting the Big East for other destinations; the Mountaineers for the Big 12 and the Panthers and Orange for the ACC.

But the Big East, which has wasted little time adding programs to replace those that are planning to leave, also made it clear that they weren't just going to let those teams just saunter out the door to the conference of their choosing. Which brings us back to West Virginia.

Details via the Associated Press:

"Athletic Director Oliver Luck said the terms of the deal were confidential and WVU wouldn't release details. But Luck said no state, taxpayer, tuition or other academic dollars will be used in the settlement.

"A person familiar with the agreement said the settlement totaled $20 million but did not know how much money would come from the university and how much the Big 12 may contribute. The person spoke on condition of anonymity because financial terms were not being made in the announcement of the agreement.

"Luck said the funding will come only from private sources and money that athletics raised independently."

The AP also reports that West Virginia had already paid half of the required $5 million exit fee to the Big East, and the university was planning a Tuesday press conference to discuss the latest news.

After WVU and the Big East traded lawsuits in November, conference commissioner John Marinatto said repeatedly that the Mountaineers wouldn't be allowed to leave the Big East until the 2014 football season. The settlement clearly changed that and, barring any other setbacks, West Virginia will be free to go.

Luck, who also happens to be Andrew Luck's father, said that the Big 12 gives WVU "significant advantages" over the Big East.

"The Big 12 is a strong and vibrant conference academically and athletically," he said in a statement. "We look forward to the potential academic and athletic partnerships and financial opportunities that membership in the Big 12 offers."

With WVU exiting stage right, that leaves Pitt and Syracuse, two programs that will eventually land in the ACC although neither plans to try to get out of their Big East commitments early. In the meantime, the Big East has added six schools in the last few months.

"That leaves the Big East with seven football teams for 2012 and a hole in the schedule that could leave its remaining members scrambling to find a game so late -- unless one of its future members can be convinced to join a year early," the AP reports. "Boise State, which is joining the Big East in football only, has been approached about leaving the Mountain West early."