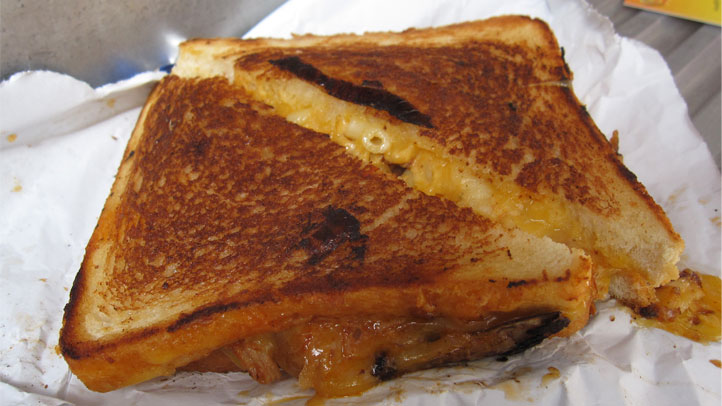 Ingredients:
1 baguette, cut into 40 slices
8 ounces Fontina cheese, cut into 20 slices
3 ounces thinly sliced prosciutto
1 pint grape tomatoes; cut in half
Directions:
Put half of the bread slices on a clean countertop or cutting board.
Top each piece of bread with a slice of Fontina, a slice of cheese and half a tomato.
Top each slider with remaining bread.
Heat an electric tabletop grill or a panini press to medium high.
Add a few sliders, lower the top of the grill or panini press and grill 2 to 3 minutes or until bread is golden brown and cheese is melted.
Remove sliders from grill and repeat with remaining sliders. Serve immediately. Makes 20 sliders.
Filling variations: Bacon, cheddar and tomato; brie and cranberry relish; smoked turkey and gouda; tuna melt.