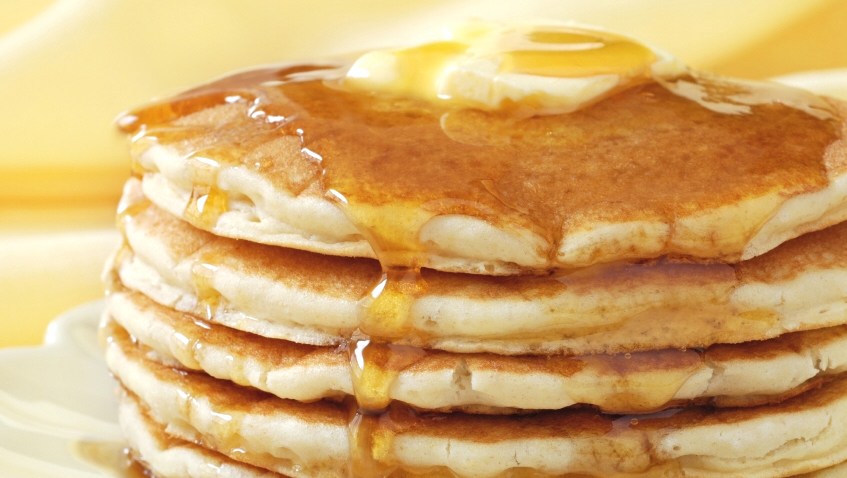 Makes about 10 pancakes.
2 cups all-purpose flour
4 tsp. baking powder
1 tsp. salt
2 egg yolks
1 ½ cups milk
½ cup canola oil
2 egg whites
2 tbsp. sugar
Sift the flour, baking powder and salt together into a larger mixing bowl.
In a separate bowl, whisk together the egg yolks, milk and canola oil. In another bowl, whip the egg whites until soft peaks, add the sugar and whip until medium stiff peaks.
Add the milk mixture into the dry ingredients and whisk, just until smooth.
Gently fold the beaten egg whites into the batter until no streaks of white remain.
Pour mixture into desired size pancakes onto a greased 350°F griddle. Cook until golden. Gently flip and repeat.
These are great served with fresh fruit, whipped cream, and maple syrup. Enjoy!