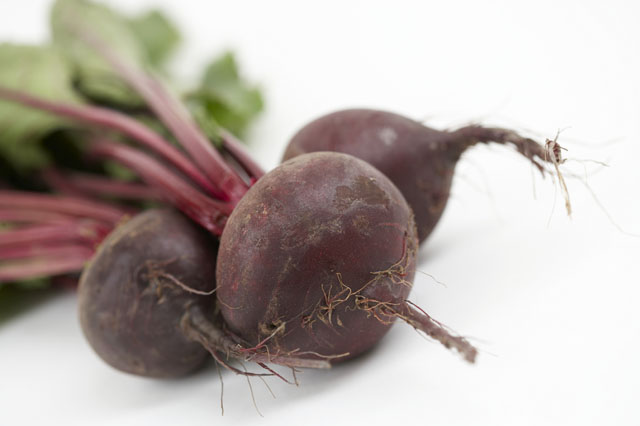 3 sweet potatoes (large)
2 whole roasted beets (medium) or 1 can of beets (rinsed and drained)
4 tablespoons butter
2 teaspoons sea salt
Peel sweet potatoes and chop into small chunks. Toss them in prepared steamer basket and steam for approximately 10 minutes, or until tender. Transfer to food processor fitted with steel blade and add roasted or canned beets, butter and salt. Puree until smooth. Serve warm and enjoy!