A line of storms moved through northern Connecticut Tuesday afternoon, causing some tree damage and knocking out power to about 1,700 Eversource customers.
Storms that moved through the Hartford area produced heavy downpours, frequent lightning, and loud thunder around 2:35 p.m.
A flash flood watch remains in effect for parts of the state until 10 p.m.
Some storms have begun to develop in northern Connectiuct.
The heatwave crept into day four when temperatures reached 90 degrees by noon in the Hartford area.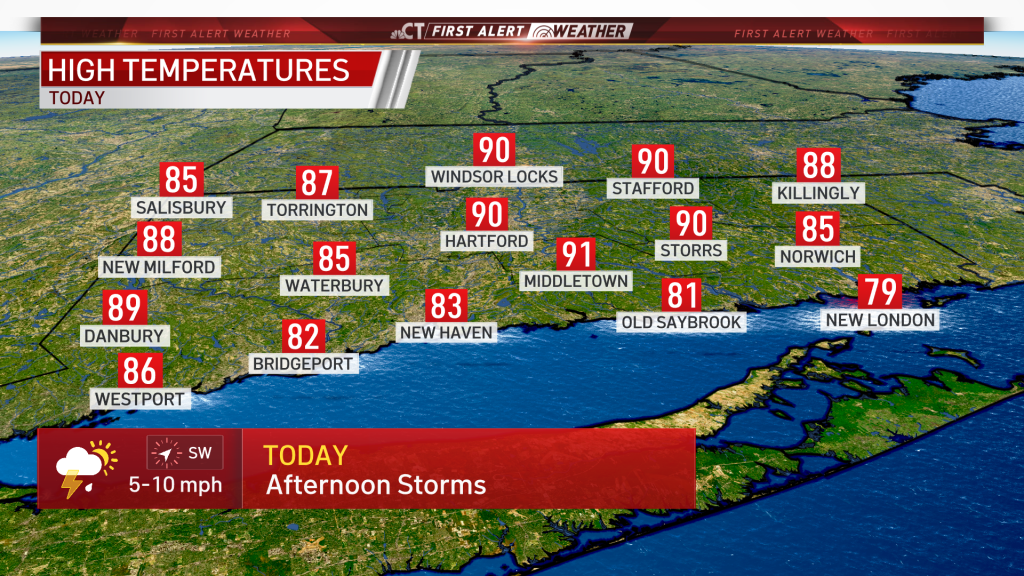 A heat advisory is in effect for Hartford and Windham counties.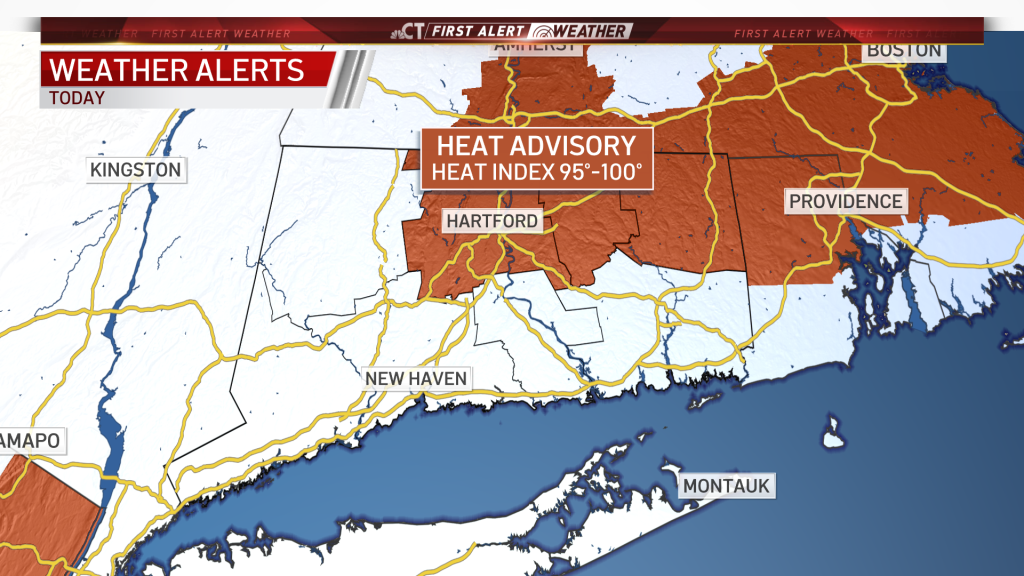 Dozens of school districts dismissed early amid the ongoing heat and humidity. A full list of school districts will early dismissals can be found here.
Tomorrow remains muggy with a chance of a scattered storm. Highs will be near 90.
By Thursday, it is much less humid and cooler weather arrives for Friday.