Icy driving conditions are possible overnight after snow fell in parts of the state Friday.
As low pressure begins to move away from Connecticut, it pulled down some colder air, moving the rain/snow line from Massachusetts down into northwestern and northeastern Connecticut.
Some higher elevations saw a coating to 2" of snow by late evening. Snow fell and stuck in areas above 800 feet or so through midnight.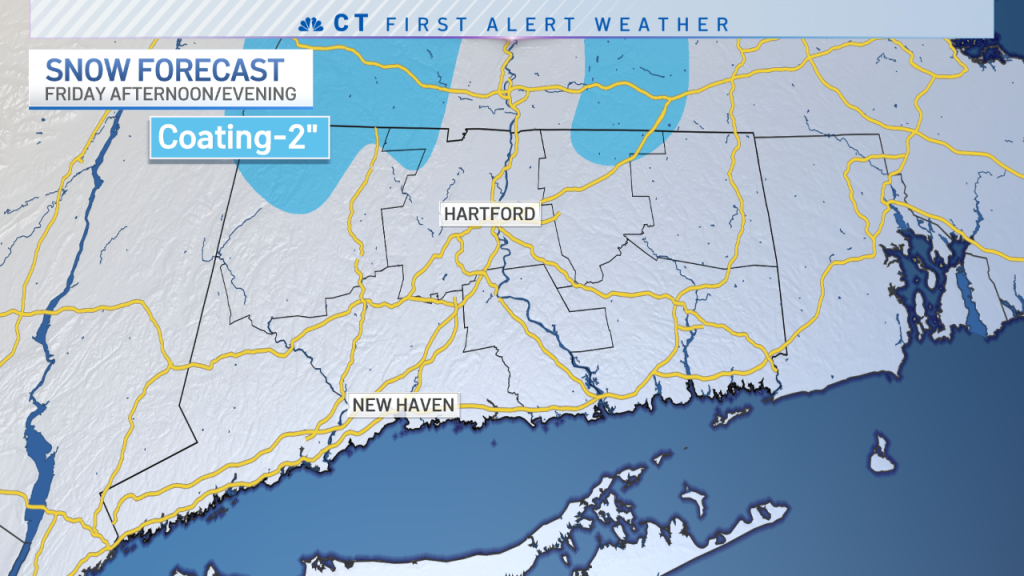 A few towns saw wind gusts over 40 mph.