Storms moved through the state Saturday night, bringing strong wind gusts and rain to many.
Severe thunderstorm warnings were in effect for multiple counties in Connecticut but have since expired. This included Hartford, Tolland and Litchfield counties.
As of 11:30 p.m., there were approximately 3,000 power outages among Eversource and United Illuminating customers.
A strong cold front responsible for a tornado outbreak from the Midwest through Arkansas, Kentucky, Missouri and Tennessee caused the storms.
Some towns reported storm damage late Saturday night.
Suffield police said South Grand Street was closed between Sheldon Street and the East Granby town line because of multiple trees and wires down.
The Stony Hill Volunteer Fire Company in Bethel said Payne Road was closed between Buff Lane and Shelter Rock because of wires down and burning.
Downpours, embedded thunderstorms and strong wind gusts lasted through midnight to 1 a.m.
A wind advisory is in place through early Sunday morning.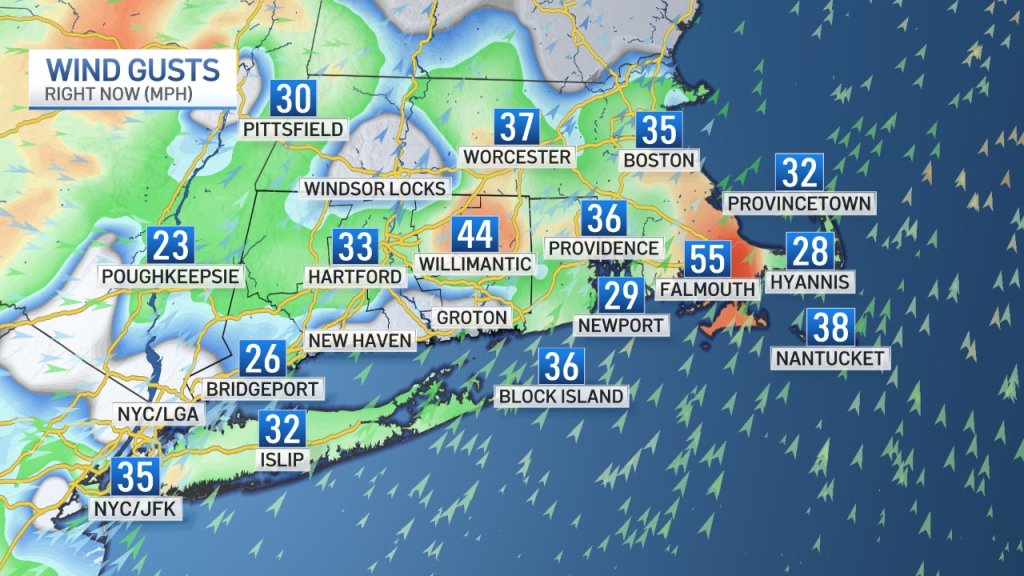 Before the cold front arrives, we spent the day today in the mild sector of air. In fact, temperatures ended up being 15 to 20 degrees milder than average. The average highs for this time of year are in the low 40s.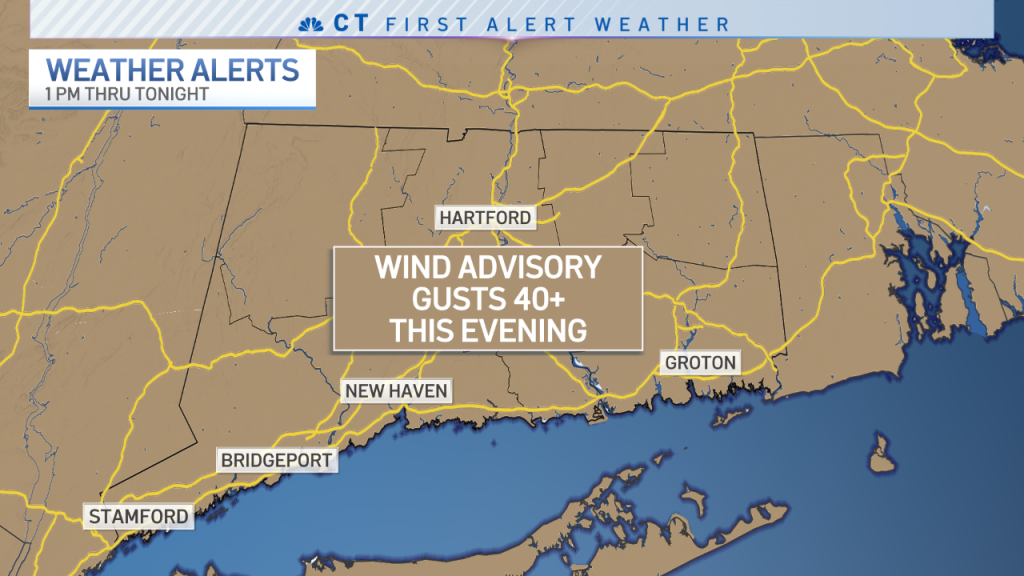 Along with the mild air, areas of showers, drizzle and increasing wind from the South can be expected.
More details on what to expect this weekend and beyond can be found on our weather blog.