Sunday Evening Weather Blog
It was a cold start again on Sunday but with less wind it was *slightly* more bearable. Sunshine kick started the day but clouds moved in during the early afternoon.
A strong storm is approaching from the south. With winds ahead of the storm coming in from the east warmer air will move in off the ocean at the same time. It will be a race between the advancing moisture and warming temperatures in the low levels of the atmosphere.
A winter storm watch has been issued for NW Connecticut due to the threat of accumulating snow. As you head farther south and east, accumulation expectations decrease due to the eventual change over to all rain.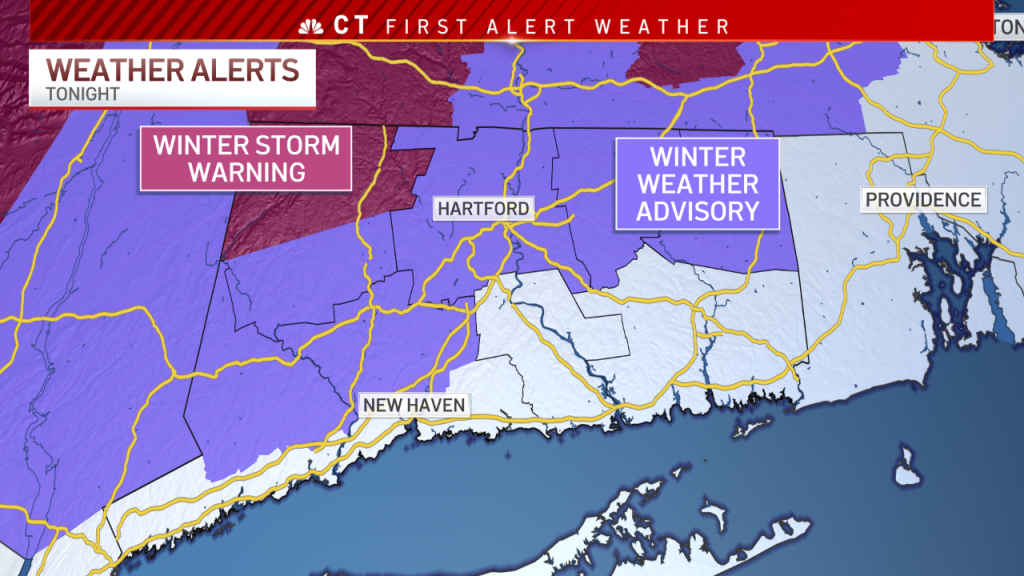 Still, a couple inches of snow will fall in many areas before the change to rain. With the rain/snow line advancing from southeast to northwest the areas that warm last will be in Litchfield County where a bit more snow should fall.
Our shoreline communities are under a wind advisory for Monday morning. Gusts 50-60 mph are possible.
Gusty winds out of the southeast will result in some sporadic power outages and the potential for moderate to major coastal flooding on Long Island Sound.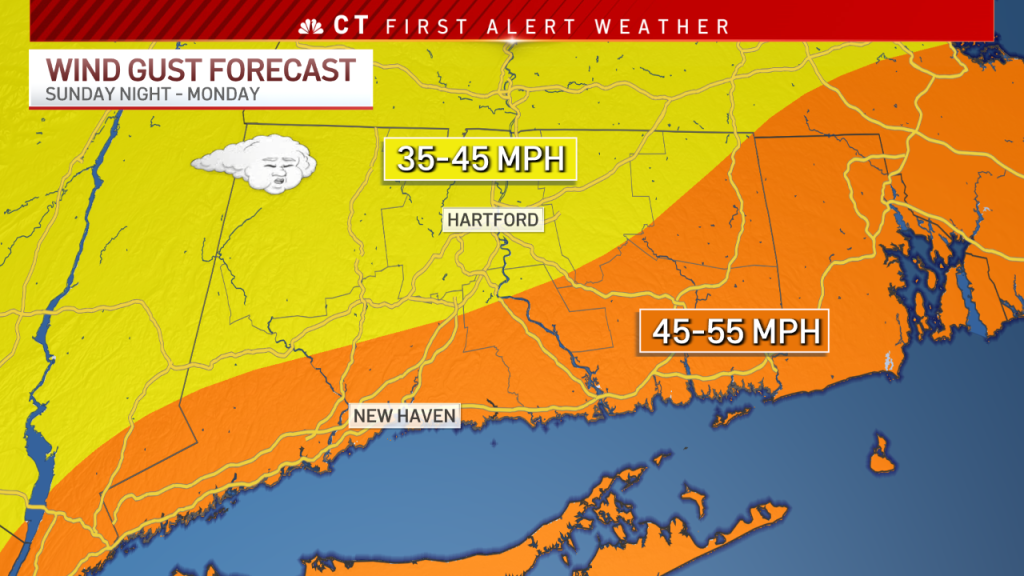 Coastal flood warnings are in place with the focus being Monday morning's high tide: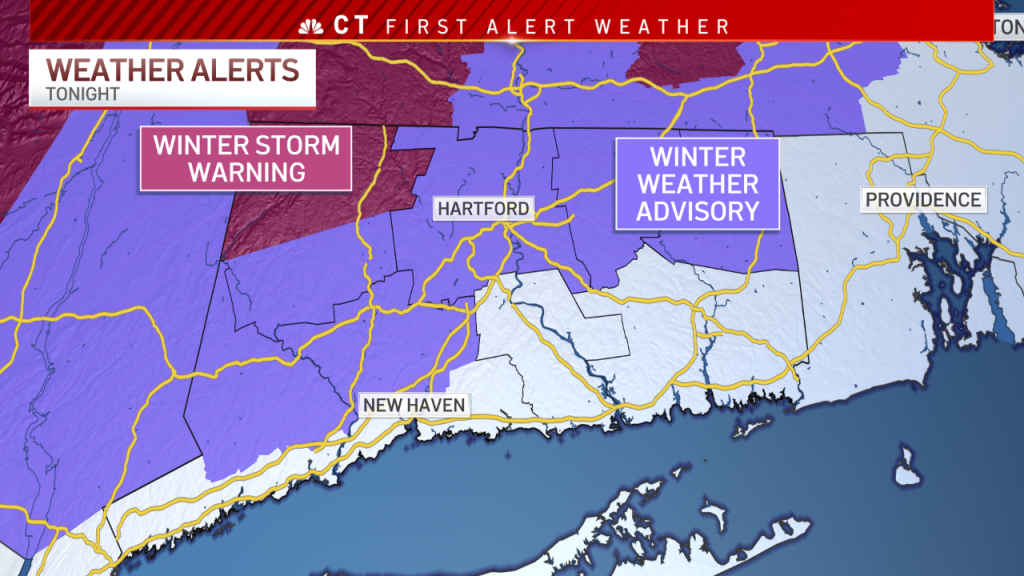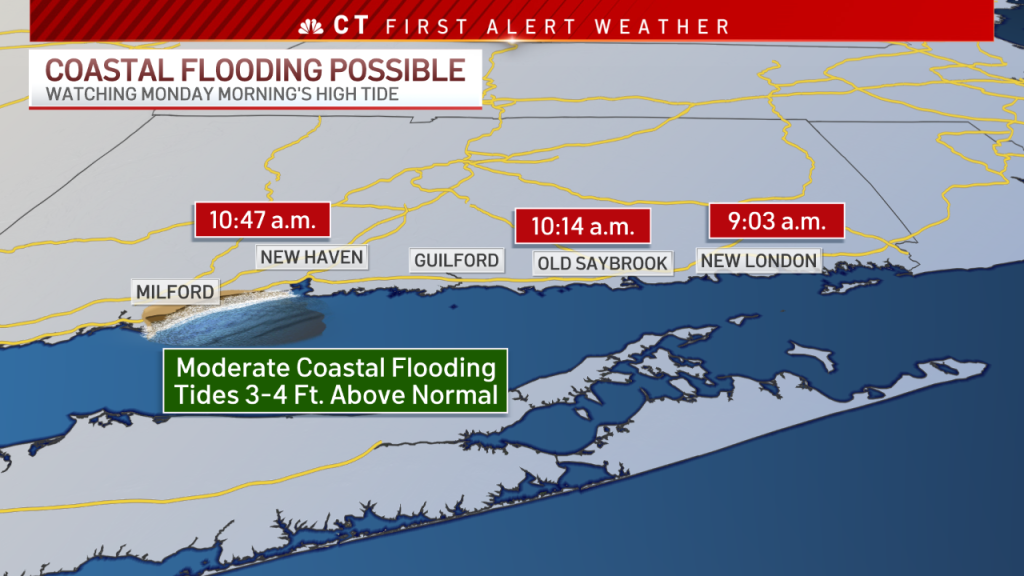 While at this point it appears the strongest winds will occur prior to high tide we will have to watch this closely. If the strongest winds coincide with high tide a more significant coastal flood event is possible. Another question with the coastal flooding threat is when do the winds turn and come from the south vs coming from the east. An easterly wind would push more water inland whereas a southerly wind would mean lower impacts.
By midday Monday the storm will pass Connecticut. Temperatures will climb into the 40s and winds die down.