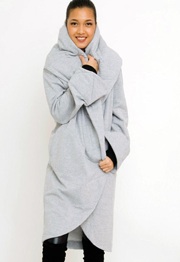 First Fridays, a weekly celebration series in Putnam, Connecticut, offers arts, cuisine and shopping to residents and visitors. But this week, people are being asked to "Stroll your decaying body across our putrid runway for prizes!"
It's a Zombie Fashion Show on Main Street. The event is free and open to all ages. Registration will take place on Friday at the Putnam Business Association table.
Also featured this week is a community arts project: "Tell a Story with a Mask," for which people can build, paint and decorate paper masks and share folklore stories.
A puppet show, shadow show and carnival games will be available in addition to The Extraordinary Rendition Band, a street band comprised of brass reeds and percussion.
First Fridays take place starting the first Friday of May through October from 6 p.m. to 9 p.m.
For more information, visit Discover Putnam on Facebook or The First Fridays Putnam Web site.
(function(d, s, id) { var js, fjs = d.getElementsByTagName(s)[0]; if (d.getElementById(id)) return; js = d.createElement(s); js.id = id; js.src = "//connect.facebook.net/en_US/all.js#xfbml=1"; fjs.parentNode.insertBefore(js, fjs); }(document, 'script', 'facebook-jssdk'));