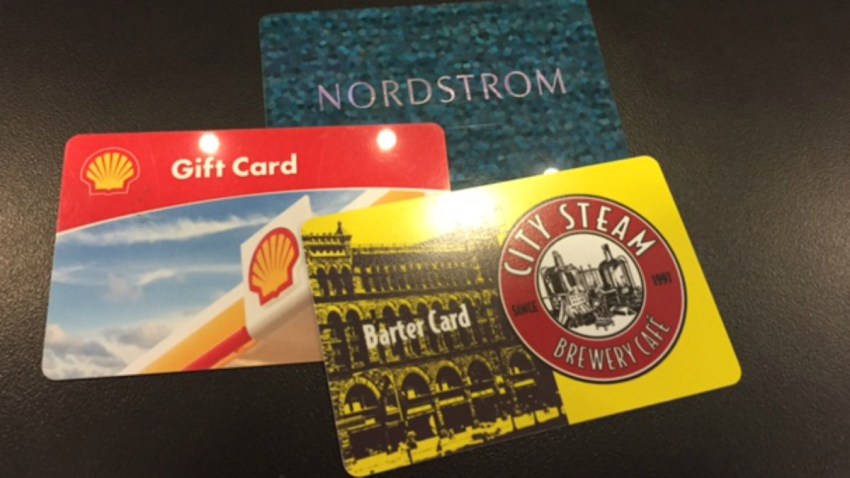 If some lawmakers have their way, Connecticut consumers could get cash for their left over gift cards.
Gift cards are easy pleasers but when they're almost empty, they're useless and lawmakers have proposed a bill that would allow consumers to cash out the remaining balance if it's less than $10 instead of keeping it on a gift card.
"I've had probably around $3 left over and even some cents left over and I end up throwing it out," Katie Donenfeld, of Hamden, said.
"It's a waste of money to be throwing away all this gift card money," Stephanie Hilpertshauser, of Bethlehem, said.
However, people still do it.
"I'm guilty of that," Andrew Jones, of Farmington, said.
"Yes, it's a gift, but I have a right to the totality of that gift. If I'm never going to use that card, I'm not going to use the $4.22 I should be able to get that property I have in cash," Gary Winfield, State Senator and Co-chair of the Banking Committee, said.
Some states have already adopted the idea.
"Kind of annoying when you have a balance left and you can't find anything to spend it on, so it's kind of money lost. I think that's a pretty good idea," Jones said.
However, Connecticut retailers don't see it that way.
"The value on that card never goes away. Regardless of what the balance is, it's always available to the customer so we think that's a good law. It should stay in place," Tim Phelan, president of Connecticut Retail Merchants Association, said.
The Connecticut Restaurant Association testified on Tuesday before the Banking Committee, against the bill, saying that consumers could use a portion of their gift card just so they could get $9 back in cash.
The bill has not yet been voted through.