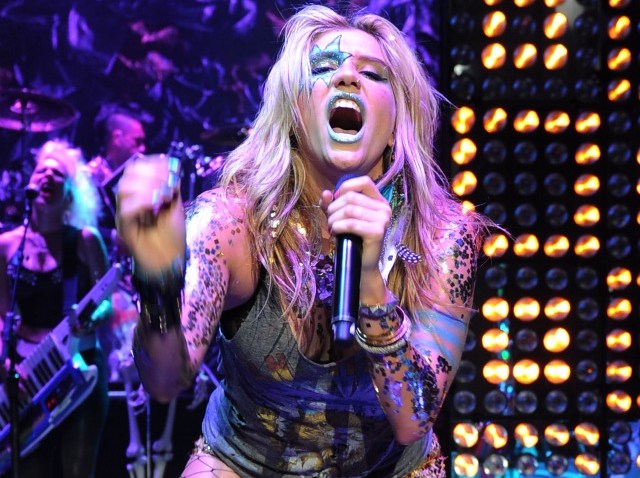 NOT QUITE BALLROOM: There's dancing. There's Dancing with the Stars. Then there's Pilobolus. The innovative dance troupe is bringing their one-of-a-kind show to the Bushnell Friday night for a 40th Anniversary Celebration. Pilobolus is performing their new family-friendly work, "Contradance," as well as "Hapless Hooligan in Still Moving" (where the dancers interact with works of art on stage) and "Duet" which is a rarely performed piece being revived for their 40th anniversary. Tickets are $28-$45. The show starts at 8 p.m.
LATE NIGHT LIVE: In all the Late Night wars, he's the guy that causes the least controversy. Perhaps it's because he's foreign. Craig Ferguson took over the after-Letterman slot back in 2005 (after a successful run on the Drew Carey Show), and has been growing in popularity ever since. Friday night, you can see Ferguson at Mohegan Sun. Tickets are $35. The show starts at 8 p.m. Just in time for you to get home and watch Jimmy Fallon on the Peacock!
NIGHT OF THE LIVING DEAD: The countdown to Halloween is officially on. And Friday night, you can embrace your inner undead at the Annual Hartford CT Zombie Pub Crawl. Dress up like your favorite zombie, and hit some of Hartford's best watering holes. The crawl starts at Pigs Eye Pub at 7:30 and will make its way to the Tavern Downtown and McKinnon's Irish Pub before finishing up at City Steam at 11:30.
POP ROCKS: There aren't many artists bigger right now than Ke$ha (which I've always thought should be pronounced Ke-Dollar-ha, but I digress). It's been quite the year for Ke$ha. Her first album debuted at #1, and thanks to hits like "Tik Tok" and "Take It Off" it's already gone platinum. Saturday night, you can see her live at Mohegan Sun. Tickets for the 8 p.m. show, which also features special guests Francis and the Lights & Dan Black are $25.
IT'S FUNNY 'CAUSE IT'S TRUE: Looking for a little weekend laughter? Head to Foxwoods Friday and Saturday night to check out Nick Di Paolo. The Boston native is known for his brutally honest performances, that are socially relevant, reckless and definitely for mature audiences only. All that has made him a favorite on both Howard Stern and Opie and Anthony. Tickets for the shows are $25-$45. You can see Di Paolo's stand-up Friday and Saturday at 8 p.m. and 10:30 p.m.

THINKING OF THE CHILDREN: Sunday night, you can enjoy an evening filled with Rock music, that will fill you heart with warm feelings at the same time (wow, that was cornier than I'd intended). Head to Toad's Place for Rock Out for the Children: A Benefit for the Make A Wish Foundation. Eight acts are on the menu, including Inablackout, Battle Cry, Sorrow Seed, Chaos Embrace, Headwrench, Gargamel, No Good Bastard and Aaron Silver. tickets are just $10. The show starts at $5:30.