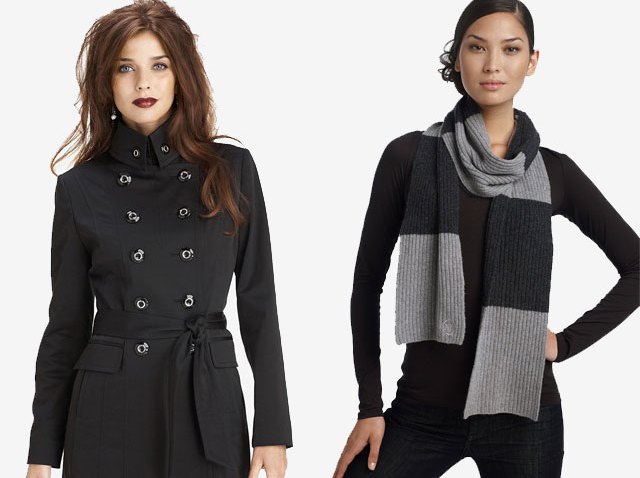 As winter approaches in Connecticut, you have two choices: complain about the impending snow or you can go shopping.
The cooler weather is my perfect excuse to get out there and buy. Don't get me wrong, I don't go crazy and spend a ton of money. Usually I purchase a few staples that make my winter wardrobe fun. In fact, you just need five items.
Aside from the coat, most accessories are very inexpensive.
WOOL COAT: Let's start off with the main staple -- everyone needs a nice wool coat. Rather than going for a basic black or gray coat, mix things up this year and dare to be bold. Victoria's Secret, which has several stores all over Connecticut, has a wonderful online selection of winter coats, From shades including cobalt blue to raspberry dazzler your jacket is sure to make a statement! Prices range from $129-$159.
SCARFS: Next you will need a scarf or two. They don't seem too important, but boy do they make a difference! Scarves worn the right way can really keep you warm. Old Navy has every shade and color you can imagine and the prices are very reasonable. We have more than one dozen Old Navy shops in Connecticut.
BOOTS: When it comes to keeping your tootsies warm, why not go for comfort? In years past, the stiletto heel and pointed toe were a must have. Now something practical is finally trendy: feet-friendly flat boots. The types vary. They can be suede or leather, and some are even bedazzled. Bakers has five Connecticut stores and a good selection.
ACCESSORIES: As for hats and accessories, you can't go wrong with many of the choices out there. Target has everything from berets to gloves to knit hats. The styles and colors are endless. Oh, and sometimes they sell the hat and gloves together for one price.
KEEP YOUR EARS COZY: Last, but not least, is the smallest but most rewarding item. I cannot survive without ear warmers. I prefer the ones that wrap around the back of my neck so you really can't even tell I have them on. The company 180's sells them at major department stores, such as Sears, for about $17. But here's a secret. If you happen to be out shopping in NYC, vendors sell them on practically every street corner for a cool 5 bucks.