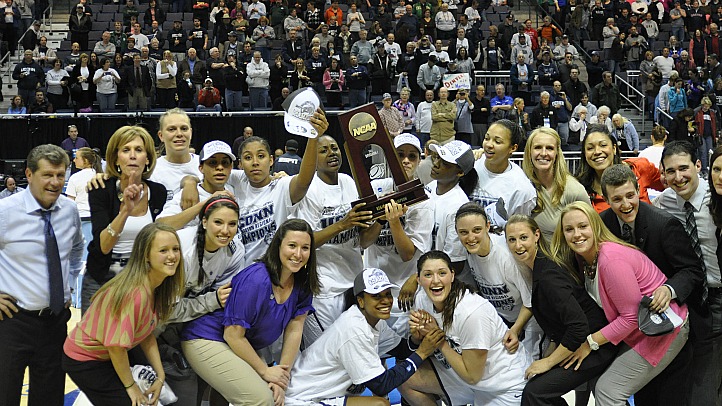 The UConn women are heading to their fifth straight NCAA final four and the governor has proclaimed this "Husky Weekend."
Gov. Dannel Malloy's asking fans to show UConn pride by wearing blue and white in support of the team that has won seven national championships.
"The UConn women continue to make Connecticut proud, advancing to the Final Four for the fifth straight year and inspiring hundreds of young basketball fans who want to follow in their footsteps," Gov. Dannel Malloy said.
Last year, UConn fell to Notre Dame in the final four. Now, the two powerhouse women's basketball teams will battle again. The game is at 6:30 p.m. Eastern Time on Sunday.
President Barack Obama's bracket has Notre Dame winning, but he also had St. Johns beating Stamford in the Elite Eight.
Husky Weekend starts today and goes through Sunday. If UConn beats Notre Dame to make it to the finals, Malloy will extend Husky Weekend through Tuesday.
We want to see your Husky Pride. Send photos to photos@nbcconnecticut.com.