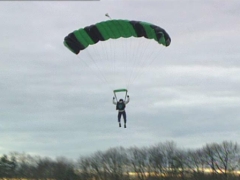 A skydiver had to be taken away in an ambulance after making a hard landing Saturday.
The woman was skydiving at the Ellington Airport during the afternoon when her touchdown didn't go so smoothly.
A member of the skydiving club said the woman had injured her pelvis. She was taken to Hartford Hospital.