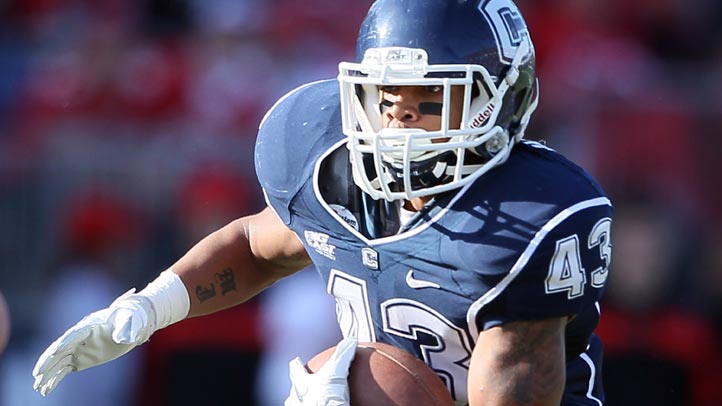 Casey Cochran may have been the Huskies' biggest recruit a year ago but Chandler Whitmer, the transfer from Butler Junior College, won the starting quarterback job based on a strong spring performance. And unlike a year ago, when inexperienced Johnny McEntee struggled in just about every facet of the game, Whitmer flashed the potential to be really good.

He's still a work in progress -- and some of the inconsistencies have to do with bigger offensive issues -- but Whitmer has shown a toughness and a resilience that make it hard not to pull for the guy.

But well wishes won't magically fix what ails this team. Specifically, a sporadic passing game and a non-existent running attack.

"It's been an accumulation of a bunch of little things," Pasqualoni said of the latter, which ranks 120 out of 120 FBS schools. "Sometimes [we're] just not getting the execution that's required. You can't say it's any one particular guy or any one particular position. I think we've all contributed to it in the run game."

And it's why critics of offensive coordinator George DeLeone are clamoring for something -- anything -- different. So far, it's the same old offense that has a lot to do with the Huskies' 3-6 record.

"I really don't have an issue with what we're doing from a passing-game standpoint," Pasqualoni continued, via the Hartford Courant. "I think we've been productive there. I think that part of it has been OK, but [the running game], that's uncharacteristic of the University of Connecticut. This has been a team that has done a good job of running the football over the years.
"We came in last year, I thought we did OK running the football. We've had to, not making excuses, but we had to replace a very, very good left tackle [Mike Ryan], we've had to replace a very, very good center [Moe Petrus], guys that were in NFL camps. And then of course we had this [ankle] injury to [guard] Adam Masters, who is not playing," Pasqualoni continued. "It's kind of been one thing after the other, and we just have not been able to get the thing going the way we would want to. I think the players are working hard at it."

Here's the thing about injuries: every team at every level face the very same issues. The difference: good teams overcome them, bad teams don't. And right now, like it or not, the Huskies are a bad team. That could change, of course. UConn could reel off three improbable wins to qualify for a bowl game but if the first three-quarters of the season are any indication, it ain't happening.