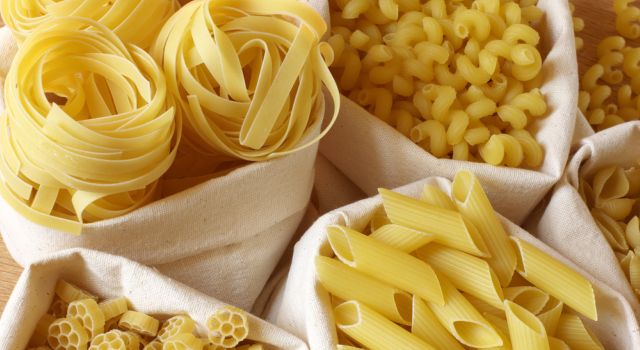 3 Cups All Purpose flour
½ tsp. Salt
4 Eggs
1 Cup Milk or Water
4 Tbsp. Butter
1 ½ Cups Cheddar Cheese
8 Bacon Slices-cooked, chopped ½" pieces
Salt and Black Pepper to taste
Preheat oven to 375°f.
Sift the flour and salt into a large mixing bowl. In a separate bowl, combine the eggs and milk, whisk smooth. Add the liquid to the dry and beat until smooth using a stiff wooden spoon.
Bring a large pot of salted water to a boil and place a colander with large holes over the top. Add some of the batter to the colander and using a rubber spatula, push some of the batter through. Cook only until the noodles float and remove using a slotted spoon.
When all of the noodles are cooked, stir in the butter and ¾'s of the cheese, the bacon, seasoning to taste with salt and pepper. Add a few ounces of the cooking water to moisten. Transfer the noodles into an oven proof baking dish, and top with the remaining cheese. Bake in the oven for about 20 minutes or until hot and the top becomes golden and crisp. Enjoy!