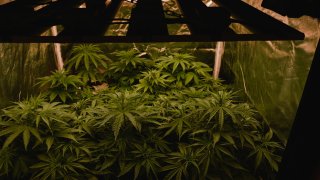 The Better Business Bureau of Connecticut is warning consumers to be on the lookout for marijuana dispensary scams as recreational use sales start up in the state.
BBB officials say there haven't received any reports of victims in Connecticut yet, but they hope to prevent local consumers from becoming targets.
Several other states have received reports of dispensary scams including Massachusetts and New York.
Officials said the scam targets consumers looking for a local marijuana dispensary online. People will often times find a dispensary that seems legit and will be asked to make a payment through a digital wallet app like Zelle or CashApp.
It's been reported that fake dispensaries will then say they need you to pay another fee. According to the BBB, scammers have insisted staff need the extra money to cover delivery insurance, or suggest that the fee is standard for all new clients.
These fake dispensaries typically ask for a few hundred dollars and they promise that you'll receive a refund once the delivery is complete. BBB officials say this is all a scam and once you make a payment, the person you spoke with will disappear, and you won't be able to reach the company.
In order to avoid these scams, officials say you should make sure to do your research before making a purchase. You should look up dispensary reviews on third-party websites before trusting them with your business.
The BBB also suggests that consumers use digital wallet apps with caution. If you find out you were scammed after sending money, you won't be able to get it back.
Lastly, the organization said you shouldn't pay for services or products before you receive them. For more information about how to identify dispensary scammers, click here.