One person is injured after a vehicle struck a house with a sleeping mother and son inside in Plainfield early Tuesday morning.
Nicole Martin said she and her son, Tyler, fell asleep Monday night watching a movie. They woke up shortly after 1 a.m. when, they said, pieces of their home were falling in on them.
"I thought I was still dreaming. I thought it was a dream until things were flying and I was realizing it was reality," said Martin. "Overwhelmed with emotion. Just glad that my child is okay."
Martin said she called 911 and reported that a vehicle struck her home on Main Street around 1:20 a.m. When police arrived, they said the road was immediately closed due to low hanging power lines that had been disconnected from the home.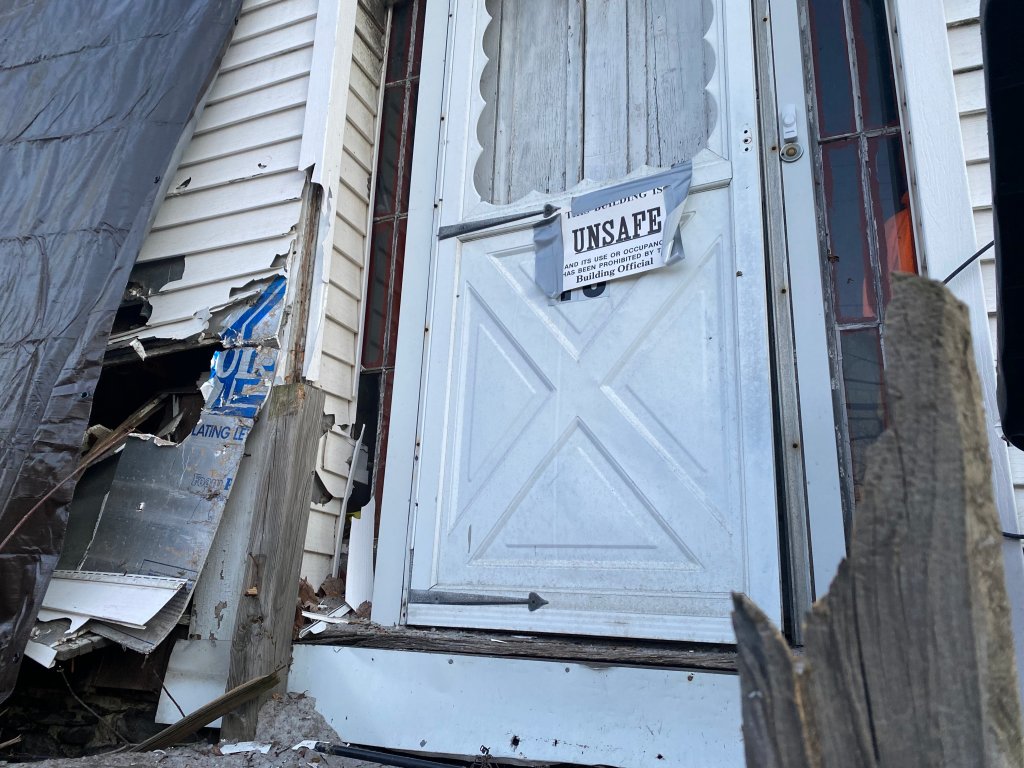 Police said Martin's son, who is 16, was struck and potentially trapped underneath building material and other items inside of the home that had come down and been thrown across the room on top of him.
"I was frantic," said Martin. "He was yelling back... that everything is fine. I just kept screaming because I couldn't see if he was actually hurt."
Sgt. George Bernier said when he arrived on scene fire chief Travis Irons identified a window that they could use to enter the house. Bernier said they both climbed through the window and helped get Tyler and his mom out. They were both safe.
"It's always better to go home knowing that everyone is okay," said Bernier.
"I can't thank them enough," said Martin.
The home was ultimately deemed unsafe for the residents. Martin said they are taking it one day at a time and are thankful for their health.
Authorities said the driver of the vehicle involved in the collision remained on scene, was out of his vehicle and was complaining of several injuries from the crash. He was transported to Day Kimball Hospital for treatment of his potential injuries.
The driver told police he was heading towards his home in Brooklyn, Connecticut, when he struck some ice, lost control and hit the home.
The power lines have since been reattached by Eversource, the vehicle has been removed from the home and the road has reopened.