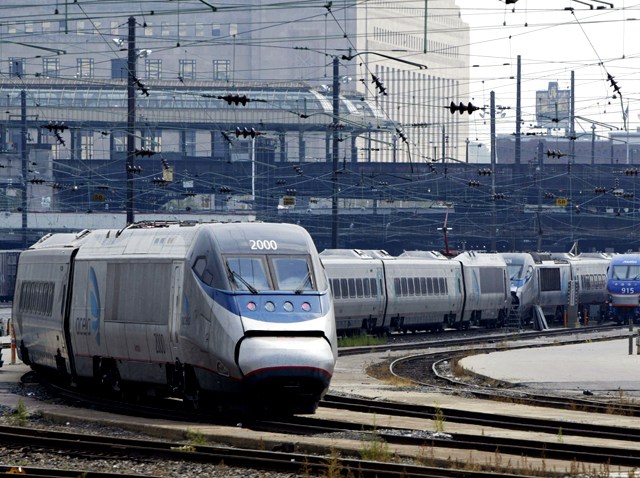 On Wednesday, Amtrak suspended its Acela Express service between New Haven and Boston because of flooding on the tracks near Kingston, Rhode Island, and the service is still suspended on Thursday morning.
No alternate transportation is available. The Northeast Regional service continues to operate, but delays are likely as much of New England deals with massive flooding.
The Northeast Corridor service between New York City and Washington, D.C. will not be affected.
Service between New York and Washington continues to operate normally but there are some delays because of the disruption in New England.
Amtrak crews will continue to monitor the condition of the railroad throughout the night and will re-evaluate any additional cancellations on Friday morning.