First Alert forecasters are concerned about a weekend Nor'easter.
A cold front comes through today, yielding mostly cloudy skies and rain showers. A few snowflakes are possible, especially later in the day as temperatures tumble.
Highs will only be near 50, a marked change from previous days.
Saturday looks absolutely brilliant. Complete sunshine is expected, though it will be cool – highs only in the lower 40s.
Sunday will be cloudy and dry in the morning as temperature rise into the upper 30s and a major nor'easter will threaten come afternoon.
Three outcomes are possible.
One features a major hit with a mix, one features a major hit with snow and the final possibility would be a glancing blow with little to nothing.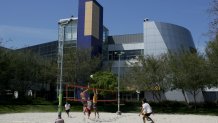 One of the major hit outcomes is likely – yielding either a mix or snow.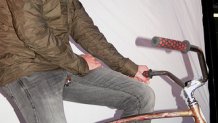 The unlikely outcome at this point is the out-to-sea track.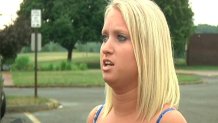 This storm has the potential to deliver 6 to 12 inches in the heaviest band of snow, wherever that sets up.
Ironically, the first day of spring is Sunday!
If you have not yet signed up for school closing and delay alerts, you can do it here.
Stay with the First Alert Weather Team as the storm comes into better focus.