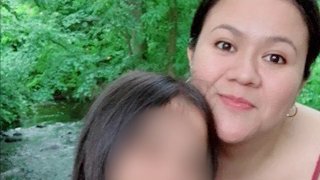 The boyfriend of an East Haven woman who was found buried in a shallow grave in July appeared in court virtually Monday after he was charged with murder and bond was set at $2 million.
Authorities arrested 27-year-old Jonathan Jara-Aucapina and charged him with murder in connection to the death of Lizzbeth Aleman-Popoca. Officers said Jara-Aucapina was Aleman-Popoca's live-in boyfriend and he is the father of her 8-year-old daughter.
Police said Jara-Aucapina was the only suspect in the case. He was arrested at a diner in New Haven on Sunday.
According to investigators, Jara-Aucapina concocted a story that Aleman-Popoca had run off when he knew she was dead. Police said a missing person report was filed and Jara-Aucapina continued to lie to investigators and conceal where Aleman-Popoca's body was.
The 27-year-old mother was reported missing on July 3, but her family told police she had been missing since June 30 or the early morning hours of July 1.
Aleman-Popoca's body was found July 15 buried in a shallow grave near a dumpster behind LoMonaco's Ristorante in Branford.
The owner of the restaurant where Aleman-Popoca's body was found told NBC Connecticut in July that a man in a relationship with the victim worked at the restaurant.
The Office of the Chief Medical Examiner declared her cause of death to be homicidal asphyxia.
Aleman-Popoca left behind an 8-year-old daughter.
"She was really sweet, caring," said Aleman-Popoca's sister, Yaneth Aleman. "You know, we've been through a lot."
Aleman-Popoca's father spoke on Sunday and thanked police for their hard work on the case.
The warrant for Jonathan Jara-Aucapina is sealed for two weeks.
Prosecutors argued he has ties to Ecuador and might be a flight risk. If he posts bond, he will be required to turn over his passport.
Jara-Aucapina is due back in court on Jan. 18.