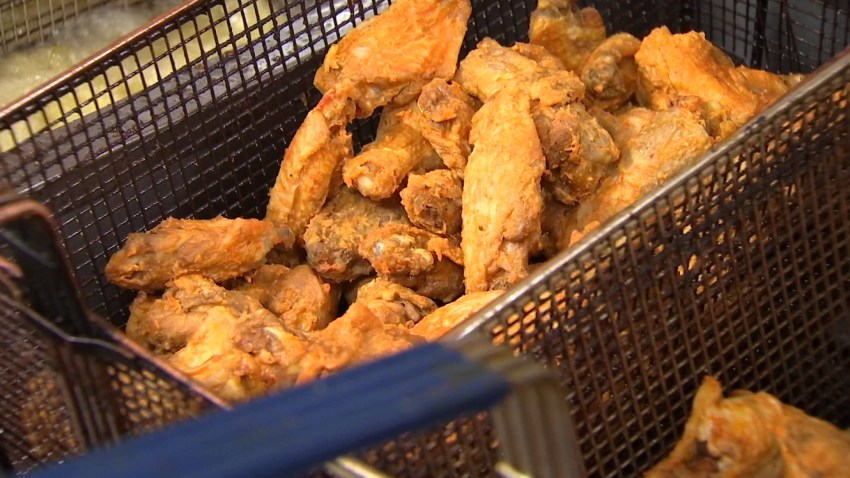 The big game is just days away, and local restaurants are prepping for big food orders.
Wings are the hot items at Sliders in Planstville- literally. People will be picking up wings starting at 9 a.m. on Super Bowl Sunday.
"It's one of our biggest days of the year," said General Manager Alicia Aiudi. "Mild or medium. Usually buffalo is our award-winning."
And at J. Timothy's in Plainville the orders are big - really big.
"Super Bowl means wings, wings and more wings," said manager Marrit Canino. "We'll sell about 12 (sic) tons, so that's going to be 24,000 pounds of chicken wings over this weekend. So that's Friday, Saturday and Sunday."
They're prepping staff now. To keep up with demand, they will have cooks in the kitchen frying wings 24 hours a day starting on Thursday.
"What we're known for here is the dirt wing," Canino said. "They're double sauced and double fried. They're caramelized, and that's what people are looking to order."
On Super Bowl Sunday everything is carry-out only, and time slots for pick up on Sunday are already sold out. You can still get orders in there, but it has to be for Friday or Saturday.