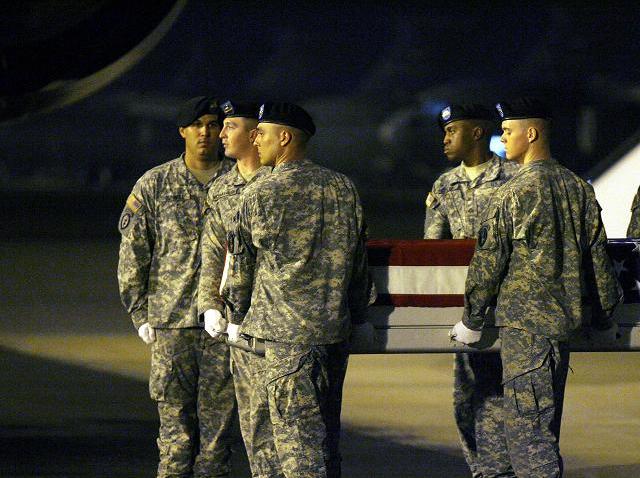 The sun shone brightly on the hillside in Morris where Capt. Ben Sklaver was laid to rest, with hundreds of mourners lining the final leg of his funeral procession, between the hearse and the grave.
Pallbearers from the Army carried the casket into the Jewish section of Farband Cemetery, where he was posthumously decorated with the Bronze Star, the Purple Heart, and the Combat Action Badge.
"Ben also felt that he was a combatant for peace," said Jake Herrle, a spokesman for Sklaver's family. "He was not a combatant for war."
He said a suicide bomber killed Sklaver, another soldier, and an interpreter last Friday in a village in Kandahar in Afghanistan.
Sklaver had been ordered to duty there in July, just after he started a civilian job with FEMA planning for emergencies in the New York area, said Herrle. On a previous tour of duty in Uganda, Sklaver became determined to get clean water to thousands of refugees, and set up a foundation, Clearwater Initiative, to raise money for the effort.
"When he came back, he continued to do that work and he didn't have to," said Herrle. "He took it upon himself to start a non-profit organization. A lot of people would see what he saw in Africa, the suffering, the disease, and say, you know, somebody should do something about that. Ben did it. He was that kind of guy."
His funeral procession to Morris passed Hamden High School, where Sklaver graduated in 1995. Some of the students and teachers stood on the front steps or watched from the windows, silently.
The procession started at his family's synagogue in Hamden. The hearse paused in front of his family's home, as neighbors on Santa Fe Avenue held American flags, something Sklaver's family had requested.
"One for my husband because he couldn't be here, the other for me," said Patricia Culver, who held out two flags. "It's a sad occasion."