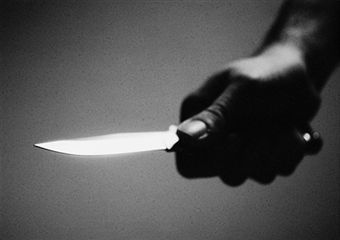 A man stabbed during an heated argument over the Red Sox-Yankees rivalry has had four surgeries and his condition is improving, the victim's sister said.
John Mayor, 45, of New Haven, is accused of stabbing Monte Freire, 43, of Nashua, New Hampshire in the neck during an argument at The Chowder Pot III Restaurant in Branford, Connecticut on Saturday night.
Monte Freire's sister, Julie Freire, said his condition has improved from critical to stable at Yale-New Haven Hospital. The New Haven Register reports her comments were made on her brother's Facebook page Wednesday.
Police said the two men did not know each other and their beef was solely over baseball.
When police arrived, Mayor allegedly took the knife out of his jacket and threw it into the woods. Officers took him into custody.
The general manager of The Chowder Pot said that, in their 30 years of business, nothing like this had ever happened before.
Mayor was charged with first-degree assault, among other charges. He was injured when other people chased him down after the stabbing.

Copyright AP - Associated Press