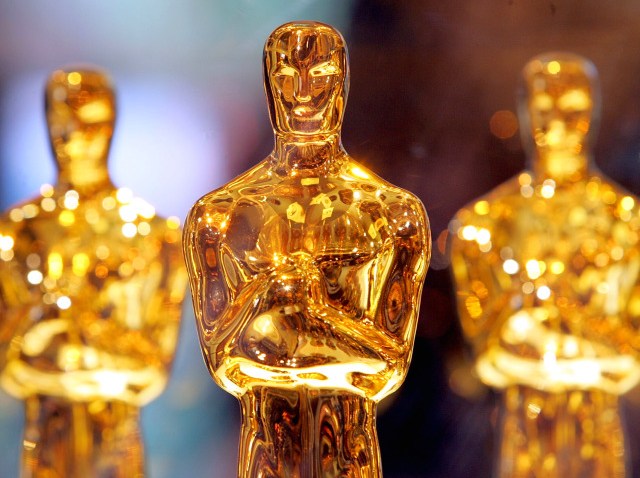 On Sunday night, the best movies of the year will be revealed. If you're like us, you've seen a couple but would like to be more prepared. That way, you can have an informed opinion over whether the academy is right on with its choices or off base.
Fortunately, at least one local theater is catering to Oscars-film procrastinators and holding cramming sessions for us to catch up. Then, on the big night, there are some parties.
If you happen to live near Plainville, head over to AMC Loews Plainville 20, at 220 New Britain Road on Saturday. Starting at 10:30 a.m., they will be showing five of the 10 nominated films. There is no pressure to sit still in the theater for hours and hours.
You get a lanyard and can go to whichever films you want to see. And there are breaks -- 15 minutes between most films and one longer break. Between the films, there is Oscar trivia to test your movie smarts.
An NBC Connecticut movie buff points out that five movies might sound like a lot, but these are the best movies of the year, so the time flies by. And, he said, last year, you could bring your own food into the theater.
Learn more on AMC's Web site or call for movie times.
Then, on Sunday, head to Hartford or Stamford for special Oscars events.
The Avon Film Center will host Oscar Night, with a cocktail party at 7 p.m., followed by and Oscar telecast at 8 p.m.
You might feel like you are going to the Oscars, but you can wear something much more comfortable. The poster even says, "dress casual and comfortable."
The event will be held at 272 Bedford St .Tickets for members are $50 and tickets for non-members are $60.
Dish Bar and Grill in Hartford is hosting an Oscar Night on Sunday to benefit the Connecticut AIDS Coalition.
The event starts at 7 p.m. and tickets are $55. You can learn more by clicking here.
One film we recommend that you see is Precious. The screenwriter is Geoffrey Fletcher, a Waterford native. Read more about him here.
Since you're reading this article, you might be interested in our our PopcornBiz blog, which covers what's really worth watching, on film and TV.