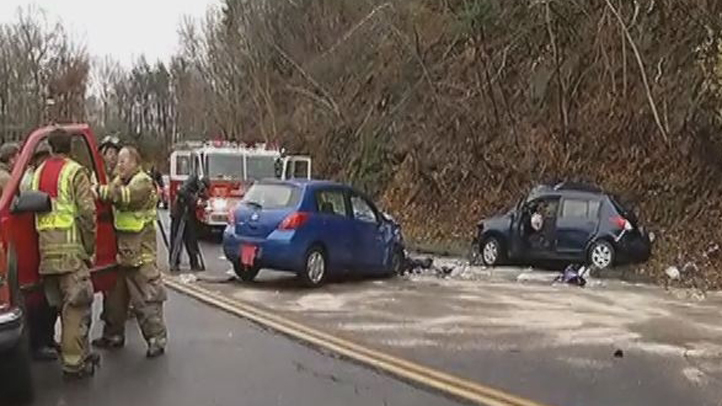 One person has died after a head-on crash on Route 6 in Farmington by Pinnacle Road on Wednesday morning.
Police said a female driver drifted into the westbound lane and struck the car another woman was driving.
The woman killed is 24 years old, police said. Her name has not been released.
Lt. Marshall Porter said there have been several serious crashes on the road. The cause of this crash is yet to be determined, but several crashes have happened after rainfall, when oil from vehicles makes the road slick.
One woman was taken to St. Francis Hospital and the other was taken to Hartford Hospital.
An accident reconstruction team is investigating.