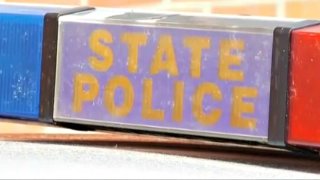 One person was killed in a crash on Route 6 in Andover on Wednesday.
Police said two vehicles collided head-on on Route 6 near the intersection with Route 87 around 11:15 a.m.
According to police, a car being driven by 44-year-old Andrew Moore crossed the center line and hit a car coming in the opposite direction.
Moore was taken to the hospital where he later died.
Anyone who witnessed the crash is asked to call State Police Troop K at (860) 465-5400.