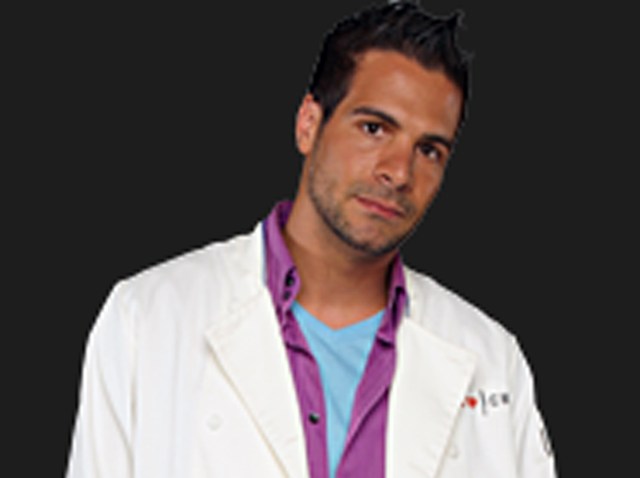 Angelo Sosa has gone from Connecticut, to New York and now Washington, D.C.
The Durham native will be a "chef-testant" on Bravo's reality cooking competition "Top Chef" this season when the chefs compete in the nation's capital.
In his "Get to know Angelo" interview Sosa, 34, says he's from a "cow-tipping" town. Now, he's the chef and owner of an Asian-influenced sandwich restaurant called Xie Xie in New York. The name means "thank you" in Mandarin.
Before that, he cooked at two prominent restaurants in Connecticut, the Stonehenge Inn and Restaurant in Ridgefield and Acqua in Westport, according to the Hartford Courant.
"I like to pay tribute and respect the past, with classic flavors and ingredients, while taking one step toward the future," Sosa tells the Middletown Press.
Season seven of Top Chef premieres tonight at 9 p.m. on Bravo.
In their first challenge, the 17 chefs must create a dish that reflects their background. Sosa uses his days of fishing as a young boy in Connecticut as inspiration and creates a salmon dish, reports the Courant.
Sosa says he wants to be the first chef to win every competition of the season.
"I'm literally going to be a sniper. I'm here to win this thing," he tells the Courant.
Hear from Angelo here.