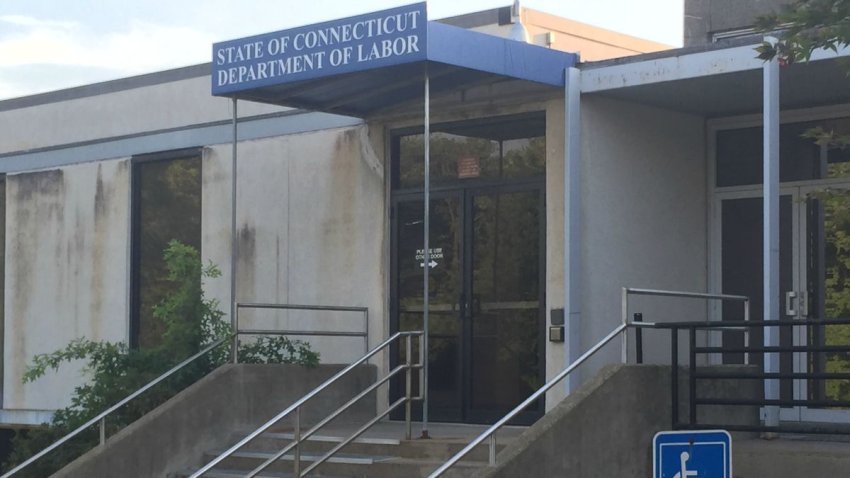 More than 36 million U.S residents, including thousands in Connecticut, have filed for unemployment assistance since the COVID-19 pandemic struck and leaders of the Connecticut Department of Labor will be providing new information this morning.
At 1 p.m., Connecticut Department of Labor Deputy Commissioner Danté Bartolomeo provided updates on state and federal unemployment insurance programs, including Pandemic Unemployment Assistance and federal extensions.
She said the state has paid $1.3 billion between state and federal benefits.
When asked about the Pandemic Emergency Unemployment Compensation (PEUC), a new temporary federal program that provides up to 13 weeks of additional unemployment after exhausting the 26 weeks of state benefits, Bartolomeo said they expect to have the system up and running by May 20.
Download the NBC Connecticut App for the latest on the coronavirus pandemic, including live news conferences, a town by town breakdown of the latest cases in our state and push alerts with breaking news updates
The Connecticut Department of Labor website said the agency has now provided more than $1.27 billion in benefits since the COVID-19 pandemic began to affect the state: $511 million in state benefits; $755.6 million in Federal Pandemic Unemployment Compensation; and $7.7 million in Pandemic Unemployment Assistance.
They said more than 504,000 claim applications have been received and 457,000 have been processed.
Bartolomeo said they have added people in the last week and will be adding additional phone numbers to help people in need to getting in touch with someone for help with state unemployment.
This briefing comes a week before restaurants will be able to reopen for outdoor dining and Bartolomeo said that people who are returning to work full-time are not eligible for unemployment, but those who are not working full-time should continue to file weekly. A formula is a place where they could be eligible for partial payment.
People approved to Pandemic Unemployment Assistance (PUA), which provides benefits for self-employed individuals among others, should be getting paid around a week after approval if they are getting direct deposit, otherwise it is taking 10 days to three weeks.
Once they receive a debit card, the payments will be faster, Bartolomeo said.
She said the department is adding people to assist with dealing with unemployment claims.
She said 20 to 25 people have been responding to the general information line and they will be increasing that to 40 to 42 within a week for the time-being. To do that, they will be reassigning staff.
Three people have been responding to PUA emails and another 12 are being trained to be assisting in about a week and a half.
They are in the process of hiring a total of 60 people, starting the second week of June. Forty coming in June will be assigned to PUA and PEUC, Bartolomeo said.
Statistics the U.S. Department of Labor released on Thursday state that Connecticut has one of the highest insured unemployment rates, 18 percent, for the week ending April 25.
States with the highest percent were California (27.7), Michigan (23.1), Nevada (22.0), Pennsylvania (21.2), Rhode Island (20.6), Georgia (20.2), Vermont (20.0), New York (18.6), Connecticut (18.0), and Washington (18.0).