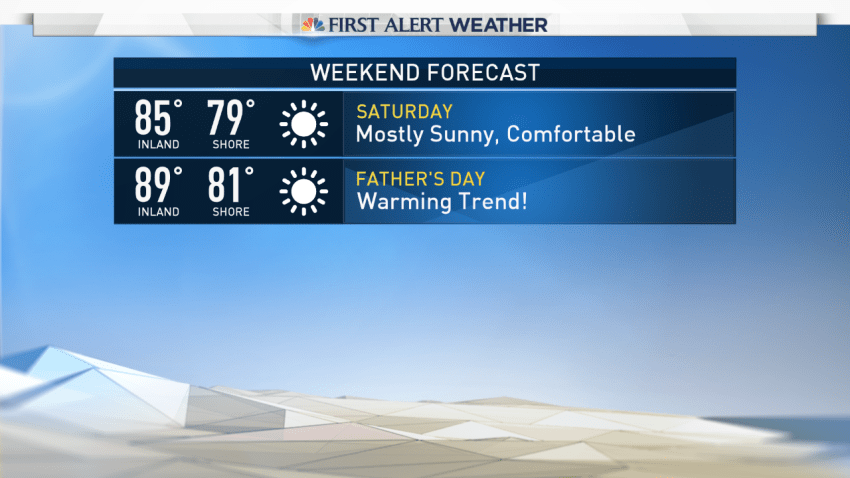 A beautiful weekend is shaping up as high pressure maintains control of Connecticut's weather.
The lack of humidity will also last for several more days, making for great sleeping weather as temperatures fall back into the 50s at night.
The weekend looks stupendous, with sunny skies both days.
Highs will be in the middle 80s Saturday, but upper 80s inland come Sunday. Shoreline areas will remain in the lower 80s on Sunday.
Temperatures will push 90 degrees come early next week, as the dry weather continues.
The next chance for rain comes with thunderstorms on Tuesday, when there will be some humidity in the air.