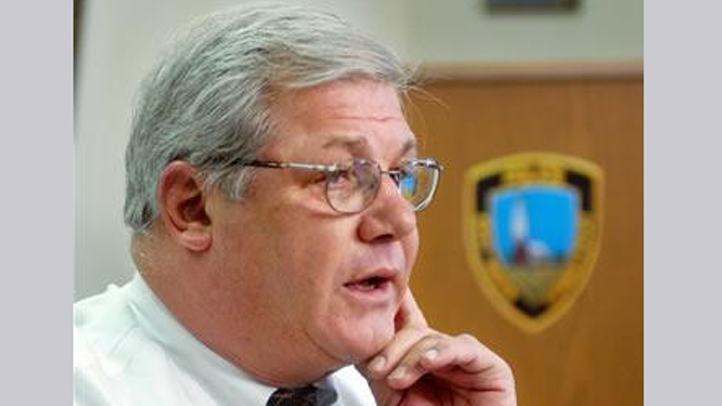 East Haven Police Chief Leonard Gallo hasn't been charged in the case that led to the arrests of four of his officers in a racial profiling scandal, but his attorney tells NBC Connecticut that Gallo is the person referred to in the federal indictment as co-conspirator-1.
"What's mystifying is how this was done with essentially a veiled reference to Chief Gallo," Jonathan Einhorn, Gallo's attorney, said.
Einhorn said Gallo categorically denies any wrongdoing.
According to the indictment, co-conspirator-1 took steps to "strongly discourage, and even to threaten fellow officers and other witnesses, who might report officer misconduct or cooperate in investigations of the EHPD."
Officers Dennis Spaulding, David Cari and Jason Zullo and Sgt. John Miller, president of the police union, are charged with conspiracy, deprivation of rights and obstruction of justice.
The indictment says co-conspirator-1 barred members of the police commission from the station without his written permission.
While Chief Gallo has not been charged, prosecutors have said the investigation isn't over and more arrests could follow.
Gallo's attorney said that, without facing any charges, his client shouldn't have appeared in the indictment in what he describes as a thinly veiled manner.
"We certainly don't want him named as a defendant, but on the other hand to go into this much detail about any person, it's just not fair," Einhorn said.
Gallo was placed on administrative leave when Mayor April Capone held office.
In November, when Joe Maturo won back the office, he immediately reinstated Chief Gallo.
Gallo's attorney said the chief has no intention of resigning at this point.
Zullo will be in court on Thursday for a bond hearing.