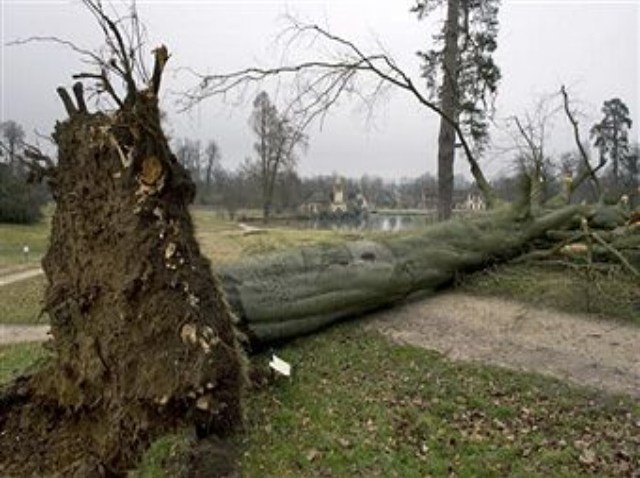 Drive around Fairfield County and you'll still find damaged homes and fallen trees brought down by Saturday's storm. One thing that is hard to find, however, is power. After six days, residents and the governor are sick of the dark. As of Friday, there are still about 2.500 CL&P customers who do not have power.
"The governor told CL&P that she's very frustrated with the amount of time it's taken to get the lights back on," Rich Harris, the governor's spokesperson, said.
Rell is disappointed by the fact that no one could reach a live person at CL&P either during or after the storm. To help things along, she is taking matters into her own hands and sending DOT crews to Fairfield County on Friday to clear all remaining debris.
Barbara Webb says she could use the help.
"We lost three big trees," Webb said.
Rell also wants UI to send some of its crews to Fairfield County to help CL&P get everyone back online.
In Darien, the first selectman is cleaning up his image and apologizing to residents for going on vacation the day after the storm.
On Sunday, Rell declared Fairfield County to be in a state of emergency, a decision that provides a possibility for federal funding to help pay for the damage, Rell said while providing an update on the storm earlier this week,
"It sets us up for being able to apply for federal assistance. I've asked town mayors and first selectmen to keep record of the costs associated with the cleanup," Rell said.
Fairfield is doing so at its new call-in center set up by the towns Fire Department and its Department of Emergency Operations.
"What were going to do with this information is turn over to the state, who will petition FEMA to come to Connecticut and review the damage estimate," Deputy Chief Arthur Reid, of the Fairfield Fire Department and the Department of Emergency Operations, said.
The town and its residents will pay for the damage up front, Reid said. "Overtime cost and equipment breakdown. We also have damage to public buildings."
The hope is that the federal government will reimburse some of the money, even to homeowners.
The call center will be open Friday from 9 a.m. to 5 p.m. Callers will be asked their name, address, phone number and the type of damage they have. Fairfield residents can also log onto the town's Web site for a link to the survey.
The survey will be available on the town's Web site for a week but because Governor Rell will submit the damage information to FEMA on Monday March 22, residents are being encouraged to provide their own damage information over the weekend.