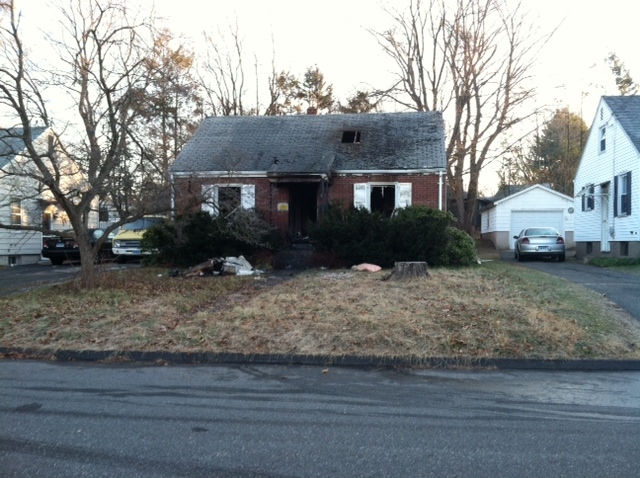 Manchester firefighters battled a house fire at 39 Litchfield Street Saturday morning.
A neighbor, Anthony Dedemonicis, was driving by the home around 1:30 a.m. when he spotted the flames and dialed 911.
"I was banging on the door yelling, seeing if people were coming out...nothing," he said.
Fire officials said there were no people inside the home at the time. They had a hard time putting out the fire because of the piles of combustibles in the house.
"Someone said the fire department couldn't get in the front door. They had to go through the roof to fight the fire," said Dedemonicis.
Officials said four cats were found dead in the home and two were rescued.
Fire officials said the fire is not suspicious, but the cause is still under investigation.