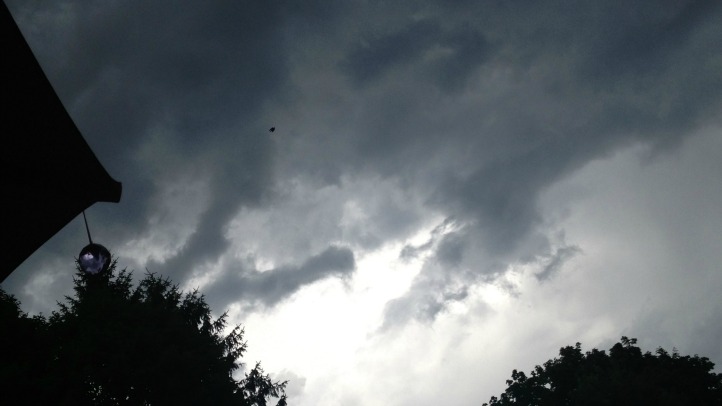 Severe thunderstorm warnings issued earlier for parts of New Haven and Fairfield counties have expired, as has a flash flood for New Haven County.
Storms dumped heavy rain across areas from Chesire to Wallingford and Durham. Cheshire saw some flash flooding in the area of Route 10 at Route 42, according to police. The waters receeded around 3:30 p.m. police said.
In Meriden, 1.38 inches of rain fell in just 35 minutes and almost an inch fell in just 17 minutes.
Connecticut Light & Power was reporting around 1,100 power outages as of 2:30 p.m. Most are in East Haddam and Salem.
Firefighters have responded to a fire on Hanover Road that police said could be the result of a lightning strike.
The storms are affecting business at Lyman Orchards. They have closed the pick your own part of the orchard because of thunderstorms.
Due to thunderstorms, #PickYourOwn is closed for rest of today. We reopen tomorrow at 8am with #Blueberries, #Raspberries and #Jostaberries! — Lyman Orchards (@LymanOrchards) July 9, 2013
According to the National Weather Service, a flood advisory remained in efffect for areas of New Haven and Fairfield counties until 5:30 p.m.
You can track storms on our interactive radar here.
If you take flooding photos, send them to photos@nbcconnecticut.com.