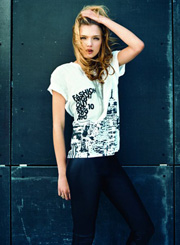 Saint Francis Hospital and Medical Center along with Radiology Associates of Hartford are partnering up with NBC Connecticut to promote breast health and education in honor of Breast Cancer Awareness Month.
They will be performing free screening mammograms for uninsured women with a signed physician order for the exam.
The clinics will take place from 7 a.m. to 7 p.m., on Wednesday, Oct. 26 at three different locations.
You can receive your free mammogram screening at RAH's Enfield office located at 9 Cranbrook Boulevard Suite 102 or RAH's Glastonbury office located at 31 Sycamore Street Suite 102 as well as at the Comprehensive Women's Health Center at Saint Francis on 114 Woodland Street in Hartford.
The only thing you need to bring with you is a signed physician order form from their doctor stating you in need of their yearly screening mammogram. You can print off a physician order form on RAH's website.
Services include a digital mammography, same day results and a follow up consultation, if needed.
You can reserve their free screening mammogram at RAH's Enfield and Glastonbury locations ahead of time by calling 860-714-2724. Let the scheduler know that the appointment is part of the Free Mammogram program.
To find out more information, click here.