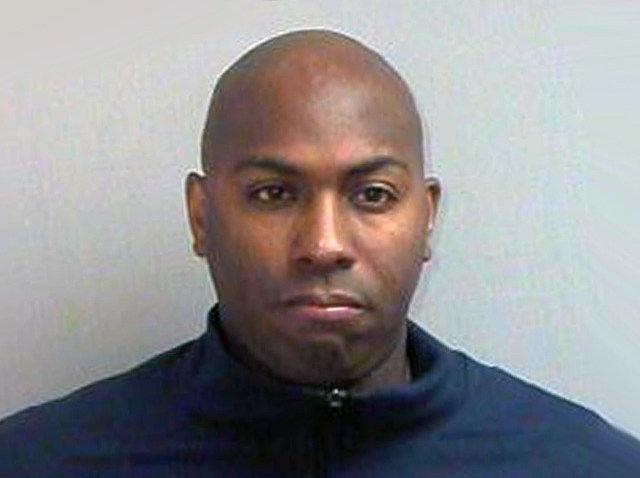 A Hartford police officer is now on the other side of the law, after police say he found his ex-wife in their home with another man.
Christopher White, 34, is charged with illegally using a firearm, two counts of third degree assault, two counts of threatening and other offenses.
White returned to his Bernadino Avenue home in Enfield just before 3 a.m. on Saturday after canceling an overnight overtime shift he was scheduled to work, according to his defense attorneys. Inside the home, White found his ex-wife and another man, according to Enfield police.
White's ex-wife reported waking up to find White standing over her, pointing a gun at her and the man, police said. Then, he assaulted the two, police said.
White lives with his ex, and the two are trying to reconcile, according to his attorneys. They said he thought the man was an intruder in the home.
During his arraignment in Enfield Superior Court on Monday afternoon, his attorneys applied for a domestic violence diversion program that would keep his record clean.
The judge ordered White to have no contact with his ex-wife, their two children, and the male victim as part of four protective orders issued in the case. He has also been ordered to surrender all of his weapons.
Hartford police placed White on administrative duty and plan to conduct an internal affairs investigation into what happened.
He's due back in court on Aug. 26.