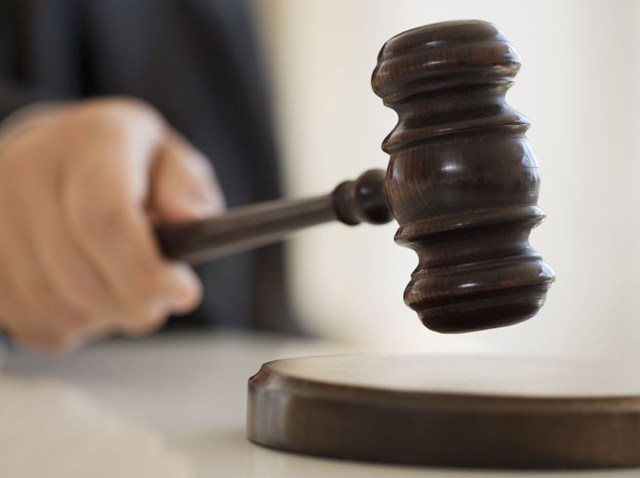 East Hampton's police chief was recently dismissed and the man who will determine whether Chief Matthew Reimondo is entitled to a hearing is the very man who dismissed him.
Last week, the town manager, Jeff O'Keefe, called for Reimondo's dismissal and also eliminated two additional police department positions.
O'Keefe said Reimondo was being let go to balance the budget, but the town's police union says there is more to the decision.
Reimondo, who is on paid leave, was supposed to have a public hearing on Friday morning to make his case and the auditorium was packed with people.
But the town's attorney said he did not have a right to a hearing.
The hearing was postponed and Reimondo's attorney will submit a written response to the town.
The crowd who attended the hearing was unhappy with the postponement and Reimondo said he is grateful for the overwhelming show of support.
The union is claiming the terminations were unlawful and were retaliation to the department's investigation into claims that O'Keefe sexually harassed three female town employees.
The union recently cast a unanimous no confidence vote for O'Keefe and said he is playing a political game.
O'Keefe told NBC Connecticut that those claims are false and the truth will come out during the hearing.
O'Keefe said members of the police department were making too much money in this tough economy, including a sergeant who earned $130,000 last year and took 50 combined sick and vacation days.