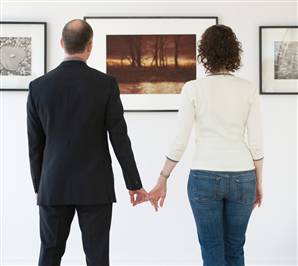 When you're single and broke, it's not going to kill you to pass on an expensive dinner and settle for Ramen noodles. But if you're in a relationship and try to serve up those same frugal noodles, you may be dining solo again.
That's where we come in. We've got some date ideas that will help you spend some quality time together -- without emptying the bank.
---
If you don't feel like doing the scrap-booking itself, there are plenty of places where you can load your pictures and designs and buy a scrapbook made for you. On the web, we found Shutterfly and Smilebooks. Locally, a company called Kolo will also do it for you. But if you're looking to really keep the costs down and make the date worth while, pick up a blank book and make it together.
---
Love our cheap date ideas? Think we're losing our minds? Use the space below to tell us which ideas work or don't work, and offer up some of your own!