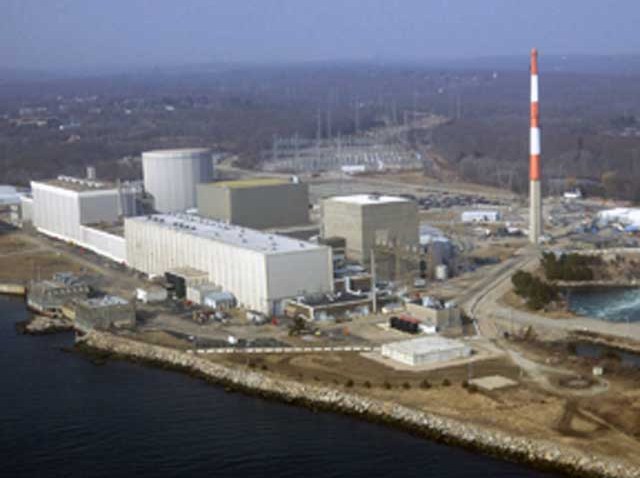 Not enough people raised their hands for buyouts and now the owner of the Millstone nuclear power complex in Waterford is cutting jobs.
The owner, Dominion, plans to lay off up to 75 people by April 1 after its buyout program fell short of its goal.
Fewer than 150 people signed up for the voluntary separation program that was first offered in January, a company spokesman said, and Millstone now has more workers than it needs to safely operate the complex.
Virginia-based Dominion says it can operate the two Millstone reactors and maintain a shut-down reactor with as few as 1,060 employees. The power station now employs about 1,285 people.
"We have done benchmarking in the industry and we've identified the positions that need to be in place in order to safely operate a nuclear power station," Dominion spokesman Richard Zuercher told the Day of New London.
Zuercher says more than 500 Millstone workers were eligible for the buyout, which was for employees at least 55 years old with at least three years of service.