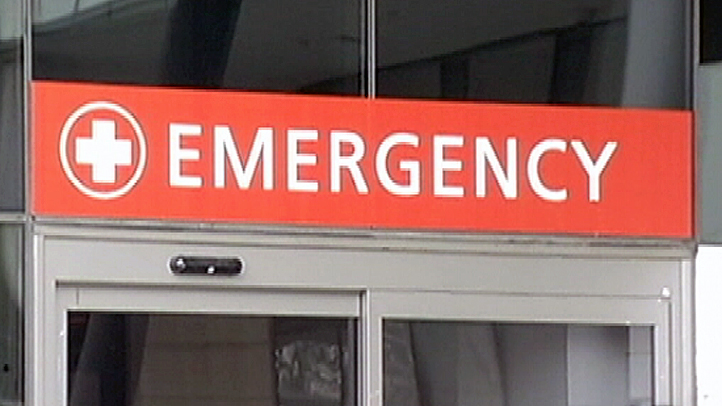 There's growing concern over this year's flu season after it arrived early and with a vengeance.
Forty-one states have declared public health emergencies after 18 people died from the illness. In Connecticut, more than 1,000 flu cases had been reported to the state as of last week.
Emergency rooms have been overwhelmed so far this week and some doctors said wait times were up to 10 hours.
At Hartford Hospital, a spokeswoman said 800 beds were full on Wednesday night, which was an all-time high.
Some hospitals were at capacity, mostly with a rise in flu patients since Sunday.
"It's something we have not seen at this level of severity and this early in the season," Eric Berthel, of the Eastern Connecticut Health Network, said.
The situation is so severe that some hospitals made strict rules for visitors.
Manchester Memorial issued restrictions this week. You can't visit if you're under 18 years old or if you're feeling sick.
Wearing a mask is mandatory if you did not get a flu shot.
"It's really important to protect everyone," Berthel added.
Flu shots were tough to come by too.
Some doctors offices are out of vaccines.
Hartford HealthCare Medical Group in Enfield only had a few left as of Wednesday.
"We are trying to work with our colleagues in other offices to see if they have extra supply, and we are having patients come back from their flu shots," said Dr. Vasanth Kainkaryam. He said more people wanted them now that full season was in full-swing.
"I personally have patients who are saying that and coming in," Kainkaryam added.
If you need a shot, the state Department of Public Health recommends:
Check with your usual heath care provider for availability of influenza vaccinations
Contact the Immunization Program at 860-509-7929 M-F 8-4:30 for assistance in finding a community provider of influenza vaccinations
Appointments were tough to come by as well.
"We are seeing a lot of patients walking out and calling for same-day appointment with flu-like symptoms," Kainkaryam said.
Flu season hasn't even reached its peak.
"We started to see flu in early December in the past 12 years, and this is the earliest we've started to see the flu," he said.
The state said it would release the most current numbers of flu cases on Thursday.