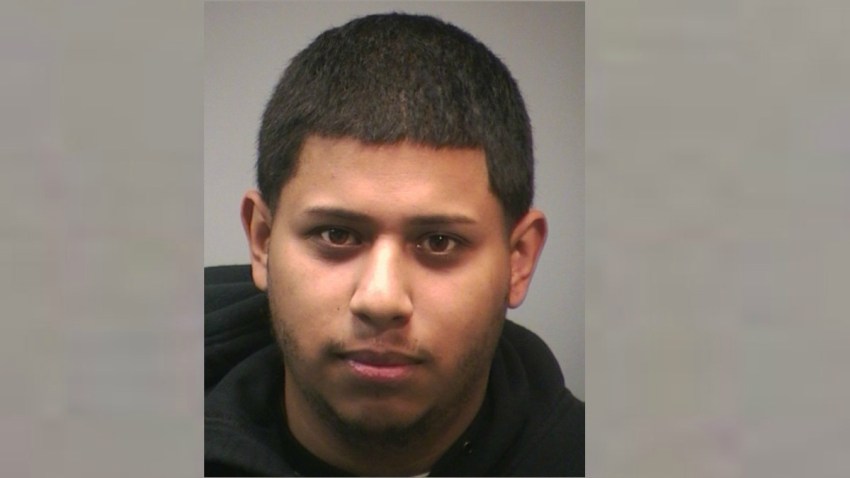 New Haven police arrested a man who is accused of shooting at his ex-girlfriend and her current boyfriend twice last Friday.

Officers were conducting a motor vehicle stop on Grand Avenue near Blatchley Avenue when someone approached them and said gunshots had been fired on Chapel Street.

Police excused the driver, 27-year-old Luis Rivera, but would later identify him as the suspected shooter.

Witnesses told officers they saw a gray Nissan Altima and a gray Nissan Sentra at the scene where shots were fired and investigators found a spent bullet casing from the scene.

Officers later found a Sentra with significant damage at the Bella Vista apartments on Eastern Street and said it matched reports of the car that had struck a Saturn on Blatchley Avenue.

A 23-year-old New Haven woman and her boyfriend were in the car and she told officers she hit the Saturn while she was trying to get away from her "extremely jealous" ex-boyfriend, police said.

Rivera had seen them in the area of River and Lloyd Streets, shot at them and drove off, but then chased after them and fired at them again on Saltonstall Avenue, according to police.

Neither the woman nor her boyfriend were injured.

Police found Rivera on Wednesday and charged with two counts of criminal attempt to commit assault in the first degree, carrying a pistol without a permit, criminal possession of a pistol and violation of a restraining order.

Bond was set at $300,000.