Manchester police are investigating three armed robberies in the span of two days.
Police said the first happened at the Exxon Gas station at 318 Adams St. around 10 p.m. Tuesday. The suspect was armed with a gun and fled on foot with money from the store, according to police.
The clerk described the suspect as male, around 5-foot-7, wearing all black with a hooded sweatshirt that may have said "Central Connecticut State University" on the chest pocket.
[[563719281 , C]]
The second robbery occurred around 3:21 a.m. Wednesday at the Mobil Gas Station at 427 Hartford Road. Surveillance footage shows a male suspect wearing a yellow jacket and green hat pointing a gun on the clerk. The suspect made off with cash.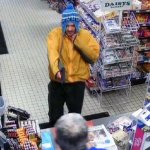 Police believe the same suspect also robbed the Xtra Mart Gas Station at 95 Buckland St. around 5:22 a.m. He was armed with a knife and wearing a blue jacket and dark pants, and may have fled in a dark colored SUV, possibly an older model Ford Explorer.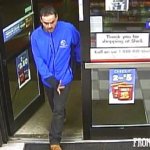 Huffy Alomary is the store manager of the Hartford Road Mobil Gas Station.
He hopes the public can help track down the suspect seen in their surveillance video.
"If they know him like please help us and help the community. It's not just us. We don't need those kids of people on the streets."
It was Alomary's cousin who has been behind the counter at their family business at the time.
To the robber, he said, "It's not worth it. To be in trouble for a $100, couple hundred dollars, go get a job. That's all."
Anyone with information on any of these cases is asked to contact Sgt. Marc Hughes at 860-645-5541 or the Manchester Police Department Investigative Services at 860-645-5510.