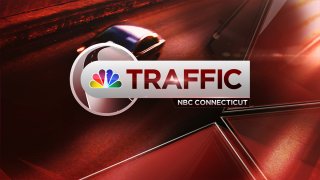 The driver of a tow truck was struck and killed while responding to tow a disabled vehicle on the Merritt Parkway in Trumbull Wednesday night.
State police said 58-year-old Corey John Iodice, of Seffner, Florida, was in the shoulder of the road near exit 48, loading a vehicle onto the flatbed of his tow truck just after 4:30 p.m. when another driver lost control and struck him.
Three vehicles, including the tow truck, were on the side of the road after another person arrived at the scene to pick up the person whose vehicle was broken down, police said.
A Weston man driving a BMW hit that person's vehicle as well as the broken-down vehicle, then he drove up the bed of the tow truck and hit Iodice, who was standing next to the flatbed, according to state police.
Iodice was pronounced dead at the scene, according to police.
The crash is under investigation.