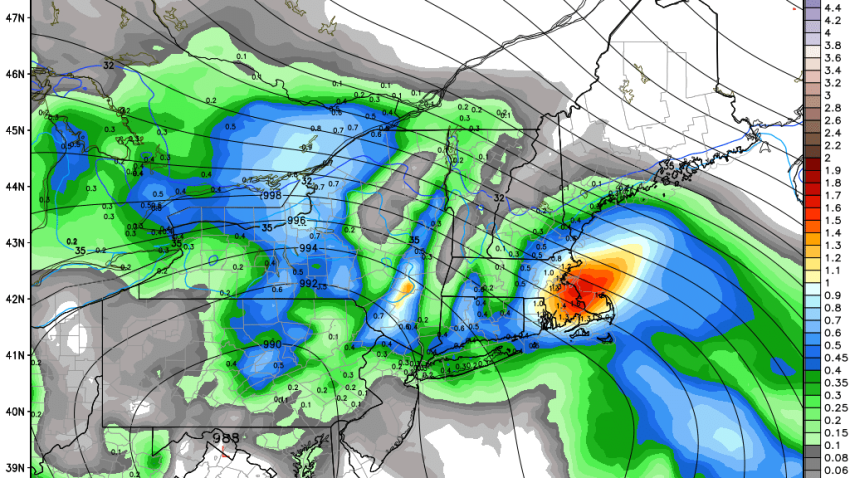 Monday's nor'easter isn't going to be the strongest we've ever seen but it is going to produce a few issues across Connecticut including a bit of snow and sleet followed by heavy rain and strong winds.
There's no question Monday's storm has trended a bit milder. Strong onshore easterly flow should result in a mostly rain even but it should be cold enough for some mixed precipitation at the onset. Here's a time-height cross section of the ECMWF model which shows a pocket of subfreezing air just 2-3,000 feet above our heads between 7 a.m. and 1 p.m. on Monday. This quickly warms by Monday afternoon.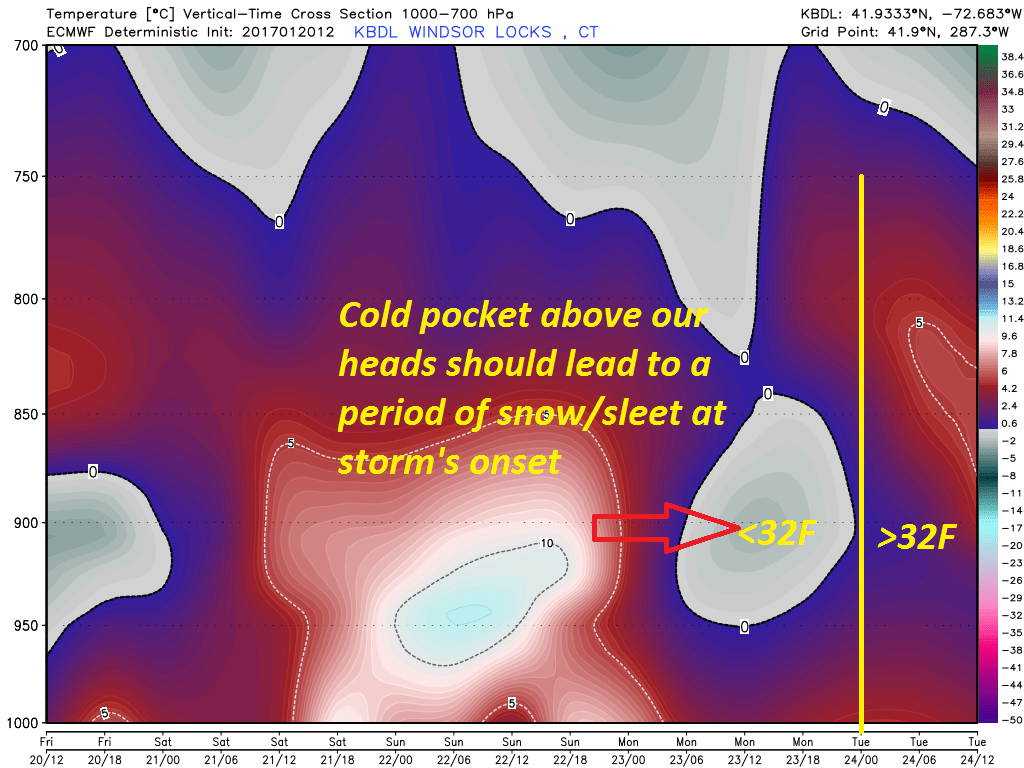 In the Northwest Hills there is still the potential for some minor snow and sleet accumulation but this is becoming a bit less likely. Odds of >3" of snow for places like Norfolk on our European ensemble is only about 1 in 4 - down substantially from yesterday's runs. A warmer trend.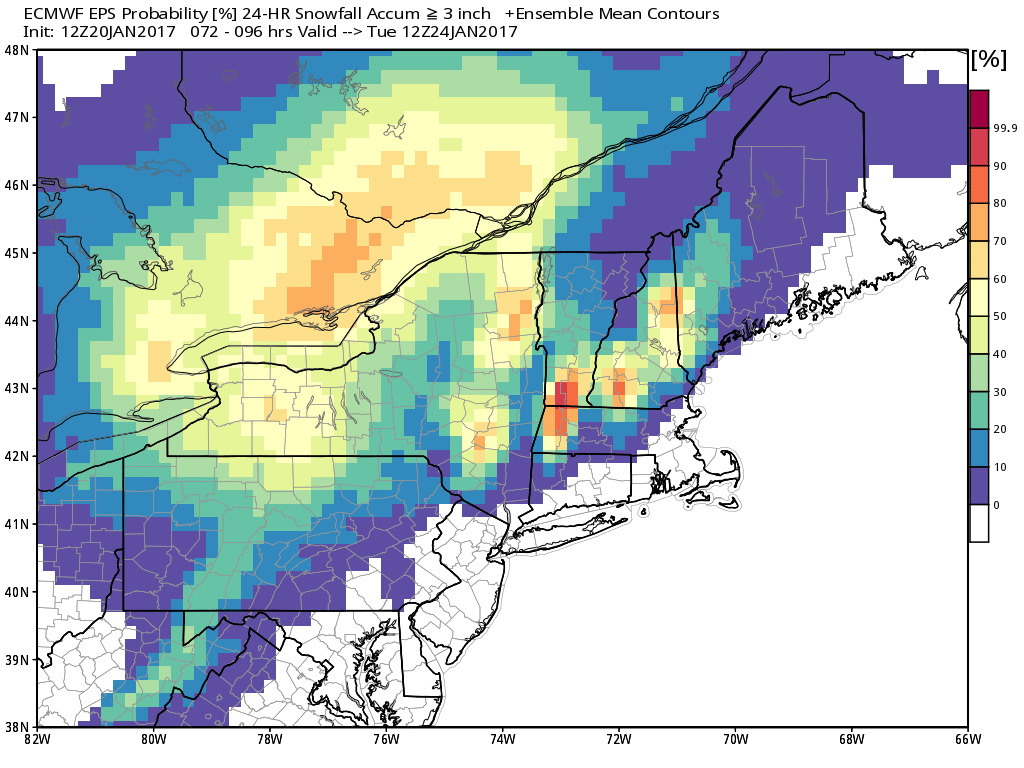 A strong pressure gradient - the difference between the high to the north and coastal low to the south - is going to produce a period of powerful winds at the Connecticut shoreline. The NAM shows winds in excess of 70 knots over Long Island Sound by Monday evening just about 2,000 feet up. Thankfully, most of this will stay above our heads some of it will be able to mix down to the surface - particularly near the Sound. Wind gusts to 60 mph are a possibility.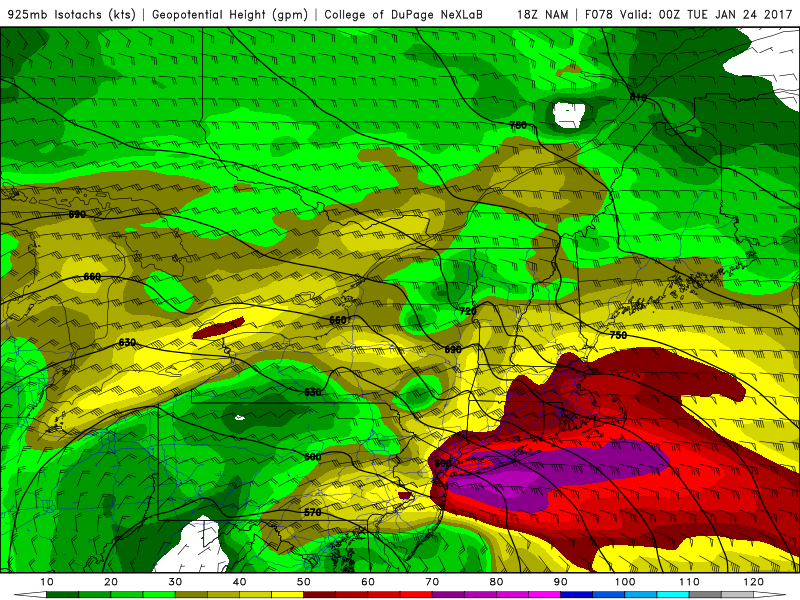 Here's my latest thinking:
Snow/sleet develops Monday morning with rain at the shoreline.
Snow/sleet quickly changes to rain in most places with only some minor accumulation expected in the hills.
Winds become gusty during the afternoon and evening with gusts to 45 mph inland and up to 60 mph at the shoreline. Power outages are possible.
Minor to locally moderate coastal flooding (low astronomical tides). I don't forsee this being a major issues.
1"-2" of rain in many areas with localized pockets of heavier rain - particularly in the Litchfield Hills.