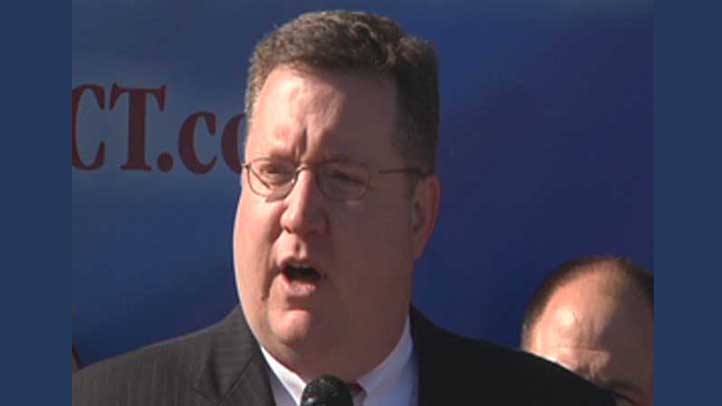 Mayor Jeff Wright is expected to resign at a special town council meeting on Monday. Although he has declined to comment on his plans, the Hartford Courant spoke with several sources who said Wright has accepted a job in Texas.
The agenda for Monday's meeting includes the item: "Accept resignation of Mayor Jeffrey Wright" and to designate a replacement.
The main purpose of the meeting is for Town Manager John Salomone to present an overview of the proposed 2011-12 town budget, the Courant reports.
The 39-year old mayor was born and raised in Newington and is certified financial planner, the Courant reports. He has been making a name for himself as a political figure in the town for the past several years.
Last year, after entering the race for the Republican gubernatorial nomination but dropped his bid and ran for state treasurer instead. He won the nomination at the party's convention but came up short against Democratic incumbent Denise Nappier.
In 2007, the Republican broke a 16-yearr streak f Democratic control of the town council, the Courant reports..
"Mayor Wright is definitely going to be missed," Mike Casasanta, chairman of the Republican town committee, told the paper. "He's done some extraordinary things for the town."