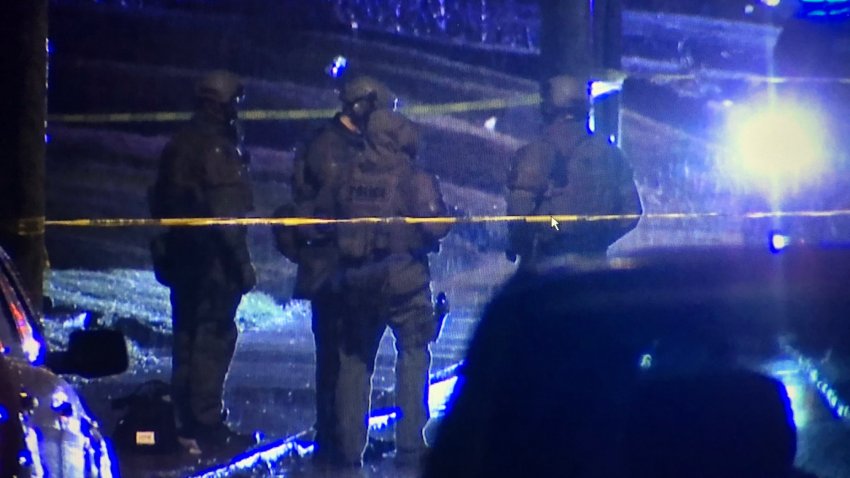 A suspect was killed in a police shooting in Manchester Thursday night.
According to Manchester Police Lt. Ryan Shea, the incident started when members of the Department of Correction Parole Fugitive Unit went to a home on Oak Street to speak with the family of a suspect for whom they had a warrant.
While speaking to the suspect's mother, they heard a man calling out from inside the home. Police said the man made a comment to the effect of "if they come after me I'm going to start shooting," and barricaded himself inside the basement.
The officers called Manchester police for assistance, and the Capital Region Emergency Services Team (CREST) was called in to assist. During negotiations, the suspect agreed to come out of the home, which was when the shooting happened. It was not clear exactly what prompted the shooting.
Shea said four officers - two from the Manchester Police Department and two from other departments working with CREST were involved. The suspect was hit and taken to Hartford Hospital where he died of his injuries.
The state's attorney identified the suspect as 27-year-old Jose Soto.
The officers were not injured. The rest of the family had left the home before the shooting occurred, police said.
The Office of the Chief State's Attorney and Connecticut State Police will investigate the shooting.