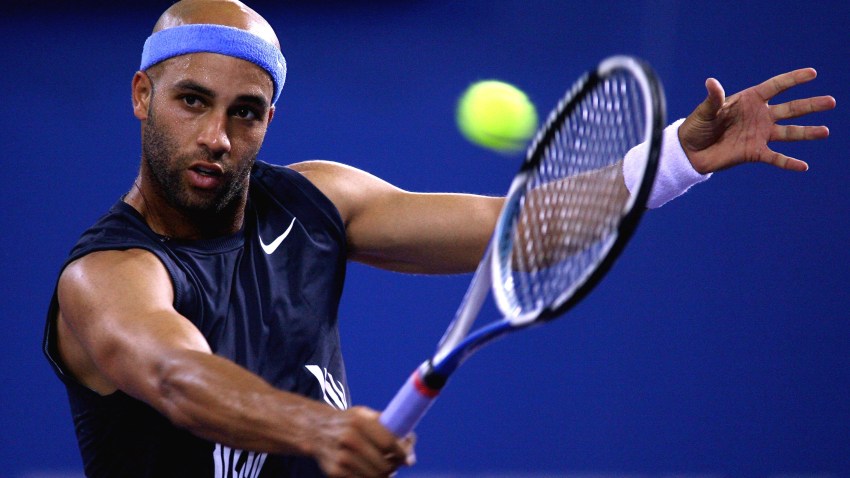 It was a rainy start for the Pilot Pen tennis tournament in New Haven and a few players have either dropped out or been delayed because of other commitments.
Inclement weather interrupted play for session one on Sunday.
Mardy Fish, who lost to Roger Federer in the final of the Cincinnati Masters earlier Sunday, withdrew citing fatigue
Anastasia Pavlyuchenkova, of Russia, who was scheduled to face American teenager Melanie Oudin, also dropped out, citing a hip injury.

Caroline Wozniacki, who was scheduled to play on Tuesday night, won't play until Wednesday because she's participating in the Montreal tournament, which is still going on and after being delayed by weather.
But, by Monday morning, the tennis action was back – albeit delayed. Matches scheduled for 10 a.m. did begin around 11 a.m.
American Donald Young is competing against Stephane Robert, of France, on stadium court.
For Young, this is a return to a place he has had luck in the past. In 2007, he won his first tour level match at the Pilot Pen.
One of the biggest names playing at the tournament is Fairfield's James Blake. He takes the court around 4:30 p.m. and will compete against Pere Riba, of Spain.
The night matchup is U.S.A.'s Taylor Dent, vs. Eduardo Schwank, of Argentina.
On the grandstand court, the first match of the day is Nadia Petrova, of Russia, vs. Varvara Lepchenko, of the U.S. A.
Not all the action is on the court. There are also special events.
There will be a wine tasting on Tuesday from 5:30 p.m. to 7 p.m. Tickets are $150 for a workshop, a wine tasting and four Riedel Vinum wine glasses, a suite pass and hors d'oeuvres.
The New Haven Food and Wine Festival is scheduled for Wednesday, from 5 p.m. to 7:30 p.m. Tickets are $125.